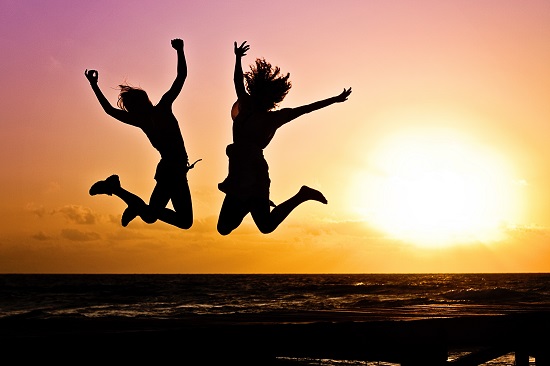 Demystifying Acupuncture
Acupuncture, a treatment employed by practitioners of Traditional Chinese Medicine (TCM), treats pain and illness using the insertion of acupuncture needles under the skin to rebalance Qi, (pronounced "chee"), also known as energy or life force.
TCM believes that two different but complementary universal energy forces that, when balanced within an individual, provide good health. When those energy forces become discordant, poor health is able to enter the body whether in the form of pain or illness. Acupuncture is one treatment TCM employs to return balance and good health.
In order to devise a treatment plan, the acupuncturist first hears the complaints of the patient – which comes from a growing list including chronic pain, fatigue, nausea, and mental illness – then often examines the tongue and pulse. The sterile, single-use needles used in the treatment are solid, long and very fine. They are inserted under the skin, often painlessly, at specific points on the body which depend entirely on the individual patient. Needle placement requires in-depth knowledge of the body's meridians, which are the channels that TCM uses to trace the flow of Qi. Meridians can be quite long, and each one has many specified acupuncture points along it. In addition to the specific acupuncture point, the needle may require placement at varying depths, again dependent on the individual needs of the patient. After insertion, needles are gently manipulated by the acupuncturist by hand or heat or mild electronic pulses may be administered through the needles. The treatment typically lasts up to 20 minutes.
Scientists have studied acupuncture with varying results and testimonies. Many studies have concluded that acupuncture can be particularly useful in providing pain relief. Some scientists hypothesize that the needles stimulate nerve endings or encourage the body to produce additional hormones to help the body heal itself naturally. Research and discussion continue throughout the medical world regularly.
In addition to general acupuncturists, medical professionals of all fields of study may be able to practice acupuncture depending on the registration requirements and laws of their individual province or territory. In Ontario, medical doctors, naturopathic doctors, dentists, registered nurses, chiropodists, physiotherapists, and chiropractors may practice acupuncture in addition to the standard treatment practices of their profession. As of April 1, 2013 all acupuncturists in Ontario must be registered with and regulated by the College of Chinese Medical Practitioners and Acupuncturists of Ontario.
Acupuncture may be able to relieve a long list of pain and the effects of disease including:
Addiction
Anxiety and stress
Arthritis
Chronic Pain
Dermatological Disorders
Digestive disorders
Fibromyalgia
Headaches and migraines
Hemorrhoids
Insomnia
Menstrual Cramps
Nausea
Weight Loss
As with all types of medical care, acupuncture isn't right for everyone and it is always best practice to consult your general medical practitioner before beginning a new treatment plan. To find out whether acupuncture may be right for you, book an appointment with Naturopathic Doctor Marwa Dabbagh at Wilson Health Services by calling 519-624-8000.