Massage Therapy Paris
What Is Massage Therapy?
Massage Therapy is an ancient therapeutic technique considered to be one of the oldest forms of treatment known to man. Massage therapy is the manipulation of soft tissues of the body to gain a therapeutic effect
Massage therapy consists primarily of hands-on manipulation involving a range of techniques to treat the soft tissue and joints of the body. The purpose of massage therapy is to prevent, develop, maintain, rehabilitate or augment physical function or relieve pain.
While many individuals might provide "massage", massage therapy should be provided by a Registered Massage Therapist (RMT). An RMT is an individual who has completed a diploma program at a recognized school of massage therapy and who has passed a registration examination offered by the College of Massage Therapists of Ontario.
GET ON THE PATH TO RECOVERY, BOOK YOUR APPOINTMENT TODAY!
How can we Help?
Massage therapy can be beneficial to people of all ages and conditions. It relieves muscle tension and pain, increases flexibility and mobility. Massage improves circulation by bringing oxygen and other nutrients to body tissues. Some conditions commonly treated are:
Stress relief and associated conditions
Headaches and migraines
Muscle and related conditions such as spasms, strains, and sprains
Back pain
Repetitive strain injury
Circulatory and Respiratory problems
Pregnancy and labour discomfort
Post-injury and post surgical rehabilitation
Meet Our Massage Therapists in Paris
Robin Kindred | Your Local Massage Therapist in Paris ON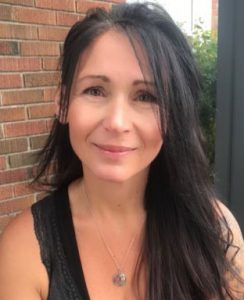 Robin graduated from the Ontario College of Health and Technology.  During her education and outreach training Robin has had the privilege of working with infants, athletes, and a diverse population presenting with an array of symptoms and conditions.
In addition, Robin's time spent in clinics and outreach programs have her highly commended for her therapeutic skills in advanced techniques, as well as her ability to build relationships with patients, and for having a deep commitment to providing quality care. Robin is confident in her ability to serve our patients with that same level of excellence and thrives on being able to assist her patients in living their best life!
Robin brings with her to our clinic "Knoxi" her Assisted Therapy Dog "In Training".  Knoxi has demonstrated her potential in assisting those with anxiety and depression and looks forward to "assisting" further by providing love for all humans she encounters
WILSON HEALTH SERVICES PARIS IS LOCATED ON REST ACRES RD.