Laser Therapy Cambridge
Laser therapies are medical treatments that use focused light. Unlike most light sources, laser light is tuned to very specific wavelengths, allowing it to be focused into powerful beams. Lasers offer surgeons the ability to work very precisely. They can focus on a small area and damage less of the surrounding tissue.
Low Level Laser Therapy (LLLT)
LLLT is a non-toxic, pain-free, light-based therapy that is highly effective in the treatment of musculoskeletal conditions, arthritis, sports injuries and dermatological conditions. Unlike high intensity medical lasers, low intensity lasers do not damage tissue. Instead, low intensity laser therapy initiates the body's own healing process.
GET ON THE PATH TO RECOVERY, BOOK YOUR APPOINTMENT TODAY!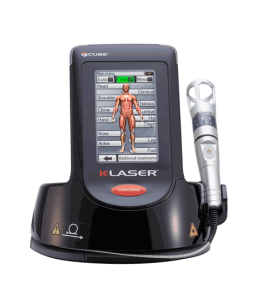 K-Laser IV therapeutic lasers deliver specific red and near-infrared wavelengths of laser light to induce a photochemical reaction and therapeutic effect. Physiological effects include increased circulation, reduced inflammation, pain reduction and enhanced tissue healing.
Medical applications Include:
Ligament/tendon/muscle tears
Fractures
Inflammation (tendonitis, plantar fasciitis, arthritis)
Back Problems (osteoarthritis, spinal stenosis, disc herniation, sciatica)
Lymphedema
Gout
The duration of each treatment typically depends on the area being treated and the number of treatments will depend upon the extent of the pathology, the healing capacity of the client, age and acute vs. chronic states.
To further enhance the healing process, Wilson Health Services offers acupuncture with each LLLT treatment.
At Wilson Health Services, laser therapy may be a part of your physical therapy treatment plan. Ask your Cambridge physiotherapist for more information on laser therapy.
Dr. Jason Wilson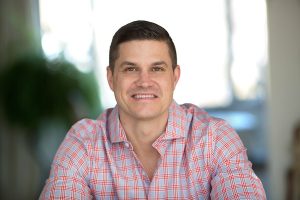 Jason Wilson earned his Doctorate of Chiropractic at Logan University in 2000. Not long after, he opened Wilson Health Services in Guelph, and he's been working with patients in the area ever since. He's always wanted to make sure that his practice was one of the most comprehensive clinics in the local area, and that dream has most certainly come true. He's now known throughout the local area for providing great quality chiropractic treatment with fun, energy, and a friendly touch.
He's grown a clinic with a family atmosphere, full of compassion and energy, with providers that work as a team to treat their patients. He's earned a reputation for having a great sense of humor and for making health care fun for his patients and his colleagues. This has created a great environment for everyone involved, making the practice a memorable and fun place to visit.
Dr Jay also co-founded a gym in Cambridge in 2013, Fuzion Fitness on Hespeler Road. One can often find him at the gym, helping individuals learn how to use the equipment or offering friendly advice. Dr. Jay lives an active life and helps his patients learn to do the same.
He's an entrepreneur, a healer, has a great sense of humor, and is also a husband and father to three children. He clearly shows his values through our office, demonstrating how important family and health are to him. We certainly hope you opt to become a part of our family, so that we can include you in our standard of care.
WILSON HEALTH SERVICES CAMBRIDGE IS LOCATED ON
PINEBUSH RD AND FRANKLIN BLVD.