About Us
Wilson Health Services was founded in June of 2001 by Dr. Jason Wilson. Together with his wife Patricia, they have expanded Wilson Health Services into four multidisciplinary clinics serving Cambridge, Guelph, Kitchener and Paris. Our team includes Chiropractors, Registered Massage Therapists, Physiotherapists, Naturopaths, Chiropodists, and Physiotherapy Assistants.
Our mission is to empower our patients and community to expand their level of health and vitality. We will inspire our family of patients to embrace true health from the inside-out and to embody wellness which is far superior than the treatment of disease.
It's simple. We recognize that each discipline of healthcare is as unique as each individual patient. Whatever therapy or therapies you choose, in turn, deserve their complete and undivided attention. At Wilson Health Services each practitioner is specialized and has individual training for the treatment they provide. By choosing our multidisciplinary approach to health, you can achieve a faster and more efficient outcome, as you receive a complete and thorough treatment with each therapy.
Our clinic strives to help whether you require treatment for your neck or back pain, physiotherapy, laser therapy, custom orthotics, and much more. At our Cambridge Chiropractic clinic, we offer the highest quality of care for patients. We are incredibly proud of being regarded as the best Guelph Chiropractor by many of our patients. Schedule an appointment at Wilson Health Services and experience the difference we can make by improving your quality of life.
Our clinic has a warm, welcoming, friendly and positive environment to fulfill all of your natural health care needs.
Dr. Jason Wilson (Dr. Jay)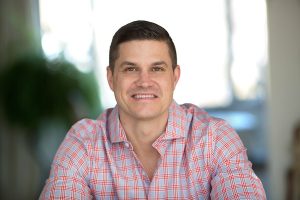 Jason Wilson earned his Doctorate of Chiropractic at Logan University in 2000. Not long after, he opened Wilson Health Services, and he's been working with patients in the area ever since. He's always wanted to make sure that his practice was one of the most comprehensive clinics in the local area, and that dream has most certainly come true. He's now known throughout the local area for providing great quality chiropractic treatment with fun, energy, and a friendly touch.
He's grown a clinic with a family atmosphere, full of compassion and energy, with providers that work as a team to treat their patients. He's earned a reputation for having a great sense of humor and for making health care fun for his patients and his colleagues. This has created a great environment for everyone involved, making the practice a memorable and fun place to visit.
Dr Jay also co-founded a gym in Cambridge in 2013, Fuzion Fitness on Hespeler Road. One can often find him at the gym, helping individuals learn how to use the equipment or offering friendly advice. Dr. Jay lives an active life and helps his patients learn to do the same.
He's an entrepreneur, a healer, has a great sense of humor, and is also a husband and father to three children. He clearly shows his values through our office, demonstrating how important family and health are to him. We certainly hope you opt to become a part of our family, so that we can include you in our standard of care.
Patricia Wilson
Patricia Wilson (BScN, RN, DCh), fondly known as Patricia, is our proudly Canadian Chiropodist at Wilson Health. Patricia's journey to a career that she loves is a beautiful story and her positivity is infused with a spirit of gratitude and humility.
With deep roots back in Colombia where she lived for much of her teenage years and early adulthood, she returned to Canada as a young adult to pursue a nursing career. Her rewarding twelve years as a pediatric nurse instilled her strong commitment and deep values to help others. This love for patients as their health advocate would lead her to the healing profession of Chiropodist and custom orthotics care.
Patricia understands the medical science behind injuries and issues surrounding the feet and how that can affect the entire body. Understanding that many diseases and ailments can show up first in the foot, Patricia believes she has a purpose-driven career that brings meaning, prevention, education and exceptional care to the people she serves.
With her personalized approach, backed by a wealth of experience and dedication to her patients, Patricia has gained a notable reputation in the field of chiropody care throughout the Waterloo Region and Guelph area.
Blending a caring, inclusive environment with access to education and various therapy options to encompass health challenges reflects her approach to healthy living and overall wellness. Patricia embraces the opportunity to educate her patients from simple things about how to cut their toenails to warning signs and complexities of the biomechanics of the feet and lower extremities.
Patricia's love for people and her endearing smile put people at ease from the very first consultation. Her interest in every patient goes far beyond foot conditions and care, as she makes every effort to support and guide her clientele to help with the issues they face.
With her husband Dr. Jay Wilson, they have created a family wellness centre in Cambridge that works hard to improve their patients' quality of life. In 2018, Patricia opened the Guelph clinic to expand the services to that demographic. Improving mobility, providing education and alleviating pain are fundamental values they both share.
Patricia's commitment and love for people starts at home. She adores her husband Jay, their three beautiful children, their dog Bernie and the life they have created together in the Puslinch Lake community. As Patricia always says, she loves them all to the moon and back, forever and ever, and to infinity and beyond.
Patricia manages all her roles seamlessly and loves making a difference that changes lives for the better, one foot at a time.
Managing all her roles seamlessly, Patricia loves making a difference that changes lives for the better, one foot at a time.