Bracing Services
Bracing and support products can aid in the recovery and prevention of acute and chronic injuries.  They help to protect and stabilize an injured area, and can help to decrease pain and swelling.
Wilson Health Services offer both custom and off the shelf bracing options to help aid in your recovery process. Our bracing experts have over 10 years of brace fitting experience and use a variety of products to find you the best fit for your needs.  We offer a diverse range of in-stock and custom brace options to treat lower and upper body injuries including braces for ankles, knees, back, shoulder, elbow, wrist and hand.
Protect and stabilize injured area
Limit painful range of motion
Pre and post operative protection
Decrease risk of injury during activity
Decrease pain and effects of swelling after an injury
Support chronic injuries
Common injuries and conditions that benefit from bracing include sprains, strains, fractures, carpal tunnel, tennis and golfers elbow, ACL, PCL, MCL and LCL ligament injuries, knee and patellar osteoarthritis, dislocations and separations.
GET ON THE PATH TO RECOVERY, BOOK YOUR APPOINTMENT TODAY!
Dr. Jason Wilson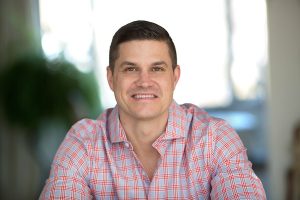 Jason Wilson earned his Doctorate of Chiropractic at Logan University in 2000. Not long after, he opened Wilson Health Services in Guelph, and he's been working with patients in the area ever since. He's always wanted to make sure that his practice was one of the most comprehensive clinics in the local area, and that dream has most certainly come true. He's now known throughout the local area for providing great quality chiropractic treatment with fun, energy, and a friendly touch.
He's grown a clinic with a family atmosphere, full of compassion and energy, with providers that work as a team to treat their patients. He's earned a reputation for having a great sense of humor and for making health care fun for his patients and his colleagues. This has created a great environment for everyone involved, making the practice a memorable and fun place to visit.
Dr Jay also co-founded a gym in Cambridge in 2013, Fuzion Fitness on Hespeler Road. One can often find him at the gym, helping individuals learn how to use the equipment or offering friendly advice. Dr. Jay lives an active life and helps his patients learn to do the same.
He's an entrepreneur, a healer, has a great sense of humor, and is also a husband and father to three children. He clearly shows his values through our office, demonstrating how important family and health are to him. We certainly hope you opt to become a part of our family, so that we can include you in our standard of care.
WILSON HEALTH SERVICES PARIS IS LOCATED ON REST ACRES RD.