Acupuncture Paris
Acupuncture involves the insertion of very thin needles through the patient's skin at specific points on the body to various depths.
Acupuncture is an ancient form of Traditional Chinese Medicine (TCM) that involves the insertion of very fine needles into specific locations (points) that will achieve a therapeutic effect. TCM views health as a balance of Yin and Yang energy. Acupuncture is used to balance energy and thus re-establish health. A TCM diagnosis based on observation, consultation and assessment of the pulse and tongue, is essential to determine the most appropriate points for individual treatments.
Points are located along pathways (channels) that carry "Qi" (energy). To determine the location of each acupuncture point, the practitioner will use anatomical landmarks and palpation. Once in place, needles are briefly manipulated to either strengthen or reduce the flow of Qi. Needle manipulation includes twisting, lifting and scratching techniques. Sensations experienced at the site of the acupuncture point or along the channel might include heaviness, warmth and/or cooling. An electrical sensation, numbness or a slight ache can also be induced with correct needle placement. These sensations are caused by the movement of Qi and are brief in duration. Acupuncture should be a painless, relaxing and rejuvenating experience.
How Can Acupuncture Help You?
Acupuncture is a safe and effective treatment used to encourage natural healing. Although acupuncture is best known for its ability to relieve pain, acupuncture treats a wide variety of conditions. The World Health Organization (WHO) recognizes the ability of acupuncture to treat and prevent 43 common health concerns, including the following:
Headaches/migraines, insomnia, stress, anxiety, depression, addictions, dizziness/vertigo, joint muscle pain, sciatica, rheumatoid arthritis, carpal tunnel syndrome, Chronic Fatigue, Fibromyalgia, allergies, gynecological disorders, hypertension/hypotension, digestive disorders, immune deficiency, dermatological disorders, liver problems, haemorrhoids
GET ON THE PATH TO RECOVERY, BOOK YOUR APPOINTMENT TODAY!
Meet Our Wilson Health Services Practitioner
Dr. Tamara Vesich | BHSc., ND Naturopathic Doctor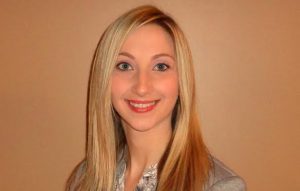 Dr. Vesich attended the University of Western Ontario, where she achieved a Specialization in Health Science with a minor in Psychology. A combined interest in health and alternative medicine led her to later complete a four-year postgraduate program at the Canadian College of Naturopathic medicine. Dr. Vesich is passionate about addressing the root cause of illness and treating the whole person. Her primary goal is to restore proper functioning so that the body can heal itself. She offers safe and gentle therapies with a warm, empathic approach. Some conditions she commonly treats include: chronic pain, arthritis, digestive problems, skin conditions, allergies, food intolerances, anxiety, depression, stress, sleep problems, colds/flus, thyroid issues, fatigue, hormonal imbalances, autoimmunity and weight management. If you have no immediate health concerns, Dr. Vesich can also help you achieve your optimal health potential and prevent long-term disease. She uses acupuncture, nutrition and lifestyle, homeopathy, herbs and supplements to provide individualized treatment to her patients. She also has further training in Total Body Modification, a technique that tests and corrects problems in the body by restoring balance to the nervous system. Dr. Vesich is registered with the College of Naturopaths of Ontario (CONO). She is also a member of the Ontario Association of Naturopathic Doctors (OAND) and the Canadian Association of Naturopathic Doctors (CAND).
WILSON HEALTH SERVICES PARIS IS LOCATED ON REST ACRES RD.