Decompression Therapy Kitchener
Spinal Decompression Therapy includes extending the spine, using a traction table or similar motorized equipment, with the purpose of treating various ailments.
Spinal Decompression is non-surgical, non-invasive therapy for the treatment of lower back pain, sciatica or neck discomfort caused by a herniated disc, bulging disc, or degenerative disc. This method of treatment has no known negative effects and has been found to be successful even with patients who have had minimal success with other conventional medicines.
Spinal decompression produces a distinct and extremely focused force that gradually stretches the spine, resulting in the development of negative pressure in the injured disc. This allows the disc bulge (or herniation) to move off of the damaged nerve and retract back into the disc. At the same time, the negative pressure creates a chance for water, oxygen and nutrients to be sucked back into the disc.
GET ON THE PATH TO RECOVERY, BOOK YOUR APPOINTMENT TODAY!
Who can benefit from Spinal Decompression?
Any individual that has lower back pain, sciatic pain, or neck pain that has not been relieved by conventional therapies like Chiropractic, Massage Therapy, or Physiotherapy.
What happens during a session and how many are typically needed?
The patient lies on a motorized, comfy, padded table during each treatment session. The table's lower half can move. After that, a harness that fits around their hips or pelvis and is fastened to the bottom table next to their feet secures them in place. The lower portion of the table, to which the patient is tethered, slides back and forth to offer traction and relaxation while the upper portion of the table remains stationary.
Spinal decompression forces are typically cycled between a maximum and minimum therapeutic level throughout each session. By cycling the forces in this way, a pumping action is produced that mimics the natural mechanisms that your injured disc uses to re-nourish and cure itself.
The majority of individuals feel a slight strain in the lumbar spine (or neck). This therapy is quite cozy and even pleasant for the patients. Most patients say they feel a slight stretching in their hips or back and frequently nod off during therapy sessions. During treatment, a small percentage of individuals may have moderate muscle discomfort, much like when beginning a new workout routine. Sometimes acupuncture, laser therapy, or ultrasound therapy are recommended to enhance the effects of spinal decompression therapy.
Patients typically receive 15 to 20 decompression/traction treatment sessions, with the possibility of extra physical therapy throughout each session. A complete pre-treatment physical therapy evaluation will help establish the length of the treatment depending on the patient's condition. It's crucial to remember that many people get significant, instant improvement after only a few physical therapy sessions.
Dr. Jason Wilson | Your Local Family Chiropractor in Kitchener ON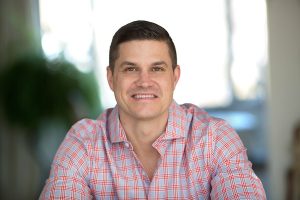 Jason Wilson earned his Doctorate of Chiropractic at Logan University in 2000. Not long after, he opened Wilson Health Services, and he's been working with patients in the area ever since. He's always wanted to make sure that his practice was one of the most comprehensive clinics in the local area, and that dream has most certainly come true. He's now known throughout the local area for providing great quality chiropractic treatment with fun, energy, and a friendly touch.
He's grown a clinic with a family atmosphere, full of compassion and energy, with providers that work as a team to treat their patients. He's earned a reputation for having a great sense of humor and for making health care fun for his patients and his colleagues. This has created a great environment for everyone involved, making the practice a memorable and fun place to visit.
Dr Jay also co-founded a gym in Cambridge in 2013, Fuzion Fitness on Hespeler Road. One can often find him at the gym, helping individuals learn how to use the equipment or offering friendly advice. Dr. Jay lives an active life and helps his patients learn to do the same.
He's an entrepreneur, a healer, has a great sense of humor, and is also a husband and father to three children. He clearly shows his values through our office, demonstrating how important family and health are to him. We certainly hope you opt to become a part of our family, so that we can include you in our standard of care.
WILSON HEALTH SERVICES IS LOCATED AT THE SOUTH END OF KITCHENER