Neuropathy Cambridge
Neuropathy is a condition caused by damage to peripheral nerves usually affecting the hands or feet. Symptoms associated with neuropathy typically include pain, tingling, numbness and/or weakness. Diabetes, age and chemotherapy treatments are the main risk factors that can result in neuropathy and if left untreated, neuropathy can develop into a serious disorder leading to permanent nerve damage.
The Class IV K-Laser utilized by Wilson Health Services offers one of the very few effective, drug free, non-surgical solutions for patients suffering with neuropathy.
The K-Laser works by delivering specific red and near-infrared wavelengths of laser light to increase circulation and decrease the pain, swelling and inflammation associated with neuropathy. The K-Laser also prevents permanent nerve damage and facilitates the healing process by drawing nutrients, oxygen and water into the inflamed soft tissues. Laser therapy is a pain free alternative to surgery or medications, and ongoing clinical research has proven the K-Laser to be 90% effective for the treatment of diabetic neuropathy, chemotherapy induced neuropathy and many other chronic pain conditions.
GET ON THE PATH TO RECOVERY, BOOK YOUR APPOINTMENT TODAY!
Dr. Jason Wilson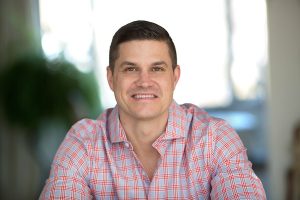 Jason Wilson earned his Doctorate of Chiropractic at Logan University in 2000. Not long after, he opened Wilson Health Services in Guelph, and he's been working with patients in the area ever since. He's always wanted to make sure that his practice was one of the most comprehensive clinics in the local area, and that dream has most certainly come true. He's now known throughout the local area for providing great quality chiropractic treatment with fun, energy, and a friendly touch.
He's grown a clinic with a family atmosphere, full of compassion and energy, with providers that work as a team to treat their patients. He's earned a reputation for having a great sense of humor and for making health care fun for his patients and his colleagues. This has created a great environment for everyone involved, making the practice a memorable and fun place to visit.
Dr Jay also co-founded a gym in Cambridge in 2013, Fuzion Fitness on Hespeler Road. One can often find him at the gym, helping individuals learn how to use the equipment or offering friendly advice. Dr. Jay lives an active life and helps his patients learn to do the same.
He's an entrepreneur, a healer, has a great sense of humor, and is also a husband and father to three children. He clearly shows his values through our office, demonstrating how important family and health are to him. We certainly hope you opt to become a part of our family, so that we can include you in our standard of care.
WILSON HEALTH SERVICES CAMBRIDGE IS LOCATED ON PINEBUSH RD AND FRANKLIN BLVD.