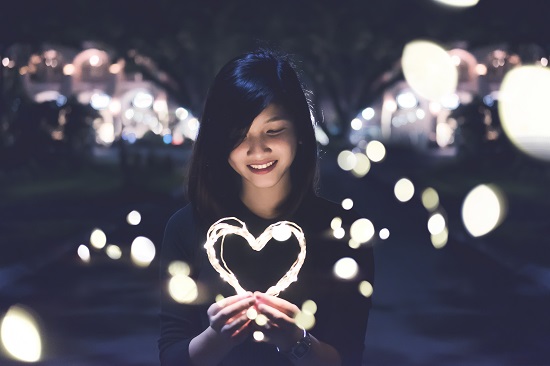 The Secret to Achieving Your Fitness Goals is to Love Your Health
It's February and love is in the air! It's time to love your health. New Year's resolutions are fading, and Wilson Health Services is here to help you continue your quest for good health. Adjust how you think about your health and wellbeing and start a revolution that's good for your body and soul.
Love Your Body: Make it easier to accept changes to your routine by recognizing the small signs that you are getting in shape. Some of the most common reasons to embracing exercise and good nutrition are because you want to lose weight, you want to feel good about your looks, or you've witnessed someone else's transformation and are game to try yourself. While not bad reasons to get in shape, they set you up to fail easily because you're focusing on visual results.
Workout to become stronger rather than to lose weight. Within 2 weeks of starting an exercise regime you will notice a difference – but you won't necessarily see one. Will the scale show you a lower number? Probably not, especially if you're building muscle, but that doesn't mean your plan isn't working. You'll be able to walk longer than you could that first day, and you will find those last 5 reps with the weights weren't as difficult as they were when you first picked them up on Day 1.
Eat better to feel better rather than to fit into those pants you bought a size too small. Pay attention to your productivity an hour or two after you eat something healthy. Just like you can feel the caffeine jolt or alcohol buzz soon after indulging, watch for a change in your energy levels when you do something as simple as switching your afternoon snack to apples and peanut butter from chips or a cookie.
Love Your Mind: Supporting the health of your mind is vital to the health of your body – after all, they are part of the same package. In supporting your mental health you provide yourself with the inner strength to make the decision to get out of bed early and run, to stick with a meal plan throughout the week, and even just to look for silver linings and enjoy life. Mental health support and discussion is plentiful, and there really is something for everyone readily available. You can go full out into meditation, or make a weekly standing coffee date with friends. Adult colouring books have become a popular tool in reducing stress, and even just a 20-minute walk can be uplifting and bring peace of mind when you feel overwhelmed.
When starting a new health routine – both for physical and mental health – it's always best to check with your primary medical caregiver to ensure that routine is right for you.
Wilson Health Services offers a wide range of treatment plans to support your body and soul, including naturopathic care, chiropractic and massage treatment, acupuncture, physiotherapy, and more. Call our office at 519-624-8000 or visit https://wilsonhealth.ca to find out what we can do to help you reach your good health goals.