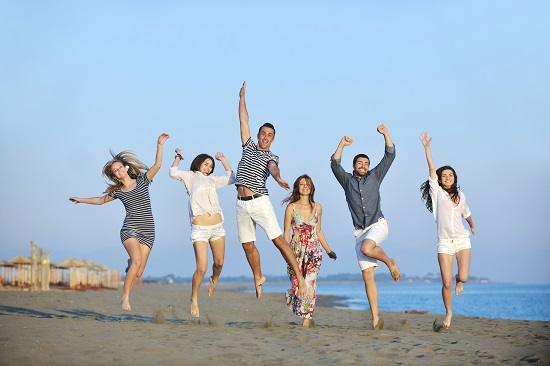 In September Renew Your Focus on Developing Your Best Self
In September we wrap up summer vacations and irregular non-school schedules. We often look forward to January for a fresh start on our routines, goals, and overall wellbeing. The truth is in January we're busy recovering from glutinous holidays, attending postponed seasonal parties, and credit card bill shock. September is much more low-key on the social scale and a refreshing period of time post fun-in-the-Canadian-sun vacation. September might just be the most normal month of them all!
What's your normal? For many people normal is a hectic schedule – especially if you have children in your family. You spend a good deal of your time taking care of other people, to the point that you put off seeking medical attention for your own struggles. This September it's time to focus on you. Adjust your routine to make your everyday life one that includes good health, high energy, and confidence. Evaluate yourself. What self-improvements have you been putting off? For a lot of people normal includes back pain, plantar warts, trouble sleeping, and nutritional challenges. All of these things can be treated, adjusted, and supported!
Did you suffer an injury years ago and quit doing your recommended physiotherapy exercises? Get yourself back in optimal health by booking a follow-up appointment for physiotherapy and keep yourself in shape so that you're ready for next summer. Practice makes perfect! Has gardening taken a toll on your knees? How did you feel climbing in and out of the boat this year? Now is a great time to book an appointment with your chiropractor for your pain and mobility-related struggles. Lean more about physiotherapy vs chiropractic. How are your feet post flip-flop season? Did you pick up a plantar wart from going barefoot everywhere possible this summer? Call your chiropodist to find out your treatment options and routines to keep your feet happy all winter long.
These are just a few examples of health care available to help you curate a new normal, a healthy active lifestyle that invigorates you with more energy to remain active, busy, and balanced as you and your family grow in number and age. Did you know:
A chiropractor can help you with:
Allergies
Indigestion
Leg cramps
Ear infections
Dizziness
A naturopath can help you with:
Nutrition
Botanical medicine
Lifestyle counselling
Allergies
Immunity boosting
Quitting smoking
A chiropodist can help you with:
Plantar warts
Calluses
Corns
Finding shoes that fit
Orthotics
Nail Care
One of the greatest advantages about receiving treatment from a professional healthcare provider is the education they offer you. Learn how you acquired your current distresses and find out not only how to treat them, but how to stop them from recurring.
Whatever part of your life that hurts, isn't what it used to be, or is stopping you from enjoying any part of your goals deserves to be taken care of. You deserve to be taken care of. We can help! Call Wilson Health Services today and book a consultation: 519-624-8000 or visit https://wilsonhealth.ca