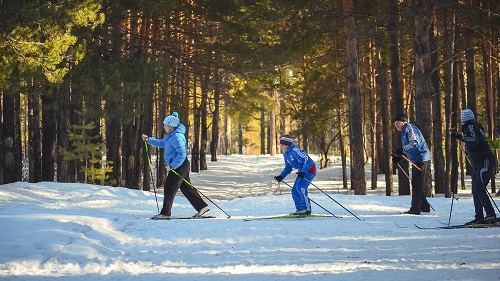 Be aware of how the New Year affects your medical care
Are you prepared to start the New Year off on the right foot? How about the left? Hard to believe that another year is winding down, but the truth is that the new year is just a few weeks away which means holidays are just about to interrupt your regularly scheduled program, and your medical coverage will turn over.
As you strategize ways to navigate healthy holiday eating and embrace fitness resolutions, take time now to evaluate your current medical care and tie up loose ends. All you need are a few moments to take care of yourself before the bustle of the holiday season takes over your To Do list.
A good place to start is with medical devices. If you need to order a new device or replace one, now is the time to do it because year-end orders have to be sent to the manufacturers at the beginning of December in order to fill 2016 orders. The timing here is vital if you planned to use 2016's benefits to cover the cost. Medical devices include any tools that help you in your daily life such as orthotics or customized footwear, hearing aids, compression socks, canes, braces, prosthetics, etc. Don't overlook ordering replacement parts or scheduling repairs you've been putting off in case there is a delay in delivery over the holiday season and you're left without longer than you'd like.
Next count how many regular appointments remain in this calendar year if you were to go on as you regularly schedule. Between your own holidays and office closures it's not uncommon to miss an appointment in December or January, but by planning ahead you can make arrangements with your medical care team to avoid going too long between appointments, whether it's because you're going to be away or you would prefer to wait for your coverage to renew in January.
The end of the year is also a great time to try something new. What are you putting off with the intention to start in the New Year? Try it out now and begin fresh with a solid plan and avoid that nagging uncertainty so that you can fully enjoy your family and friends during the holidays. Whether you would like to talk to a chiropractor about your back pain, a chiropodist for those stubborn plantar warts, or ask to a naturopath about weight loss, now is a great time to kick start on your goals so that you hit 2017 running.
Wilson Health Services is pleased to help you navigate paperwork, plan for the holidays, and get your New Year's resolution plan in place early. Contact us today to find out how we can help you by calling 519-624-8000 or viditing https://wilsonhealth.ca