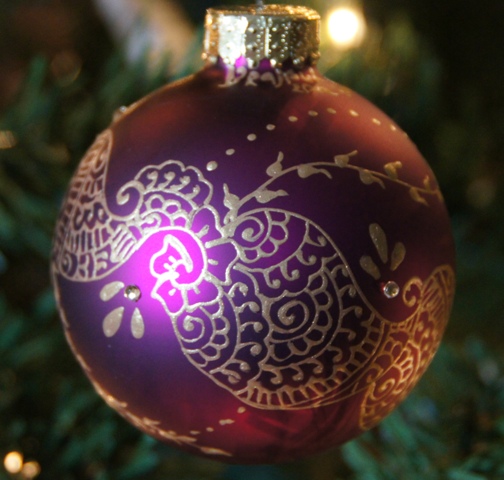 Beat Christmas Stress Before December 1st!
Christmas Day is on its way and with it comes joy, family time, and stress! We have some tips to help you make Christmas the most wonderful time of year again.
Don't sweat the shopping stuff:
Take a page from the big man in red and make a list. Note down the name of each giftee and some musings about what you think they would like; it's completely acceptable to buy multiples of one item for several people. Strategize where to go shopping and what to look for to efficiently complete your mission. Shop all year long to get the best deals, spread out the cost, and save you from last-minute sprees. Stumped on what to give your loved ones? Give the gift of time spent together. This can be as easy and budget-friendly as planning a craft or promising to help with the gardening or as elaborate as a weekend getaway with the girls.
Happy hosting strategies:
Whether the in-laws are coming or you're hosting dinner for 50, devising a check list will keep you on track. Plan in advance where to pile the coats, stack the shoes, and where to get extra chairs. Make dinner service easy with a buffet, and food prep simple buy putting your crockpot to good use, or hosting a potluck. Rely on tried-tested-and-true recipes, or cater, this is not the time to try out a new recipe. Ask for help by enlisting a co-host, hiring a party planner, calling on a cleaning service, and using disposable table service. Spend time with your guests making memories rather than preparing behind the scenes.
Travel like a pro:
Whether by plane, train or automobile organization is the key to happy trails. Book tickets early to avoid disappointment and to get the times that best fit your schedule. Make packing lists for each member of the family and include a sub list of necessities to keep handy in case you arrive after bed time and don't have the energy to unpack. Leave time in your schedule to leave early, and plan your return with a buffer in case of inclement weather. If you're traveling by car schedule a tune up a few weeks before you leave to ensure everything is working as expected.
Don't break the bank:
One of the greatest holiday stressors of all comes in January when the credit card bills arrive. Avoid this by planning a realistic budget and sticking to it. If it looks like you're going to go over your budget take a step back and reassess the situation, then get creative. Avoid going over your budget by reducing the amount of food you buy, choosing to hand out homemade gifts, or passing hosting duties on to another friend or family member. Plan ahead so that you can shop during sales and spread the costs out over the year rather than entirely in December. Categorize changes to your routine as new traditions and keep a positive attitude to keep your holiday happy and spread the Christmas cheer.
We have gift cards! Call Wilson Health Services to find out how we can make gift-giving easy at 519-624-8000.