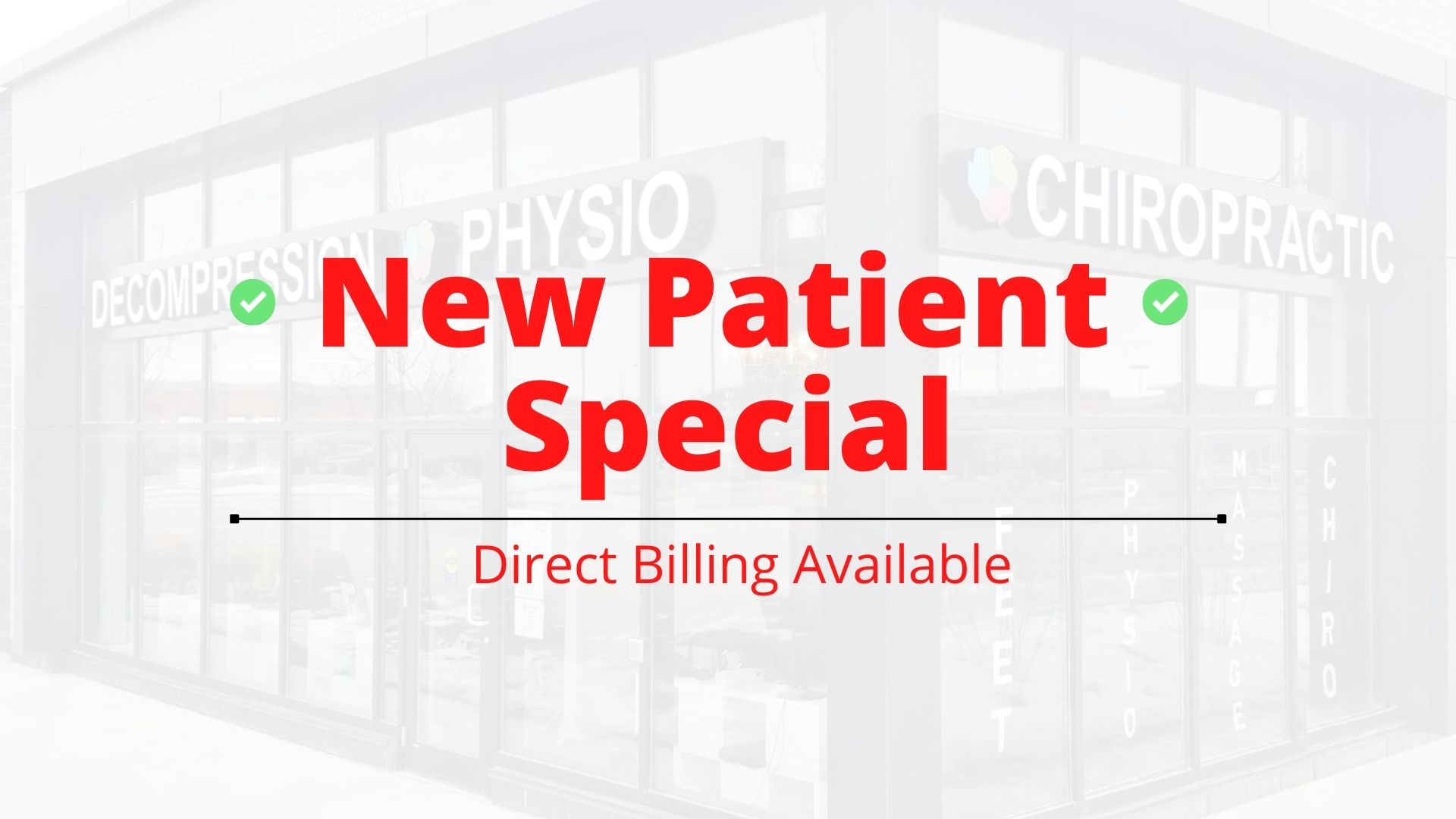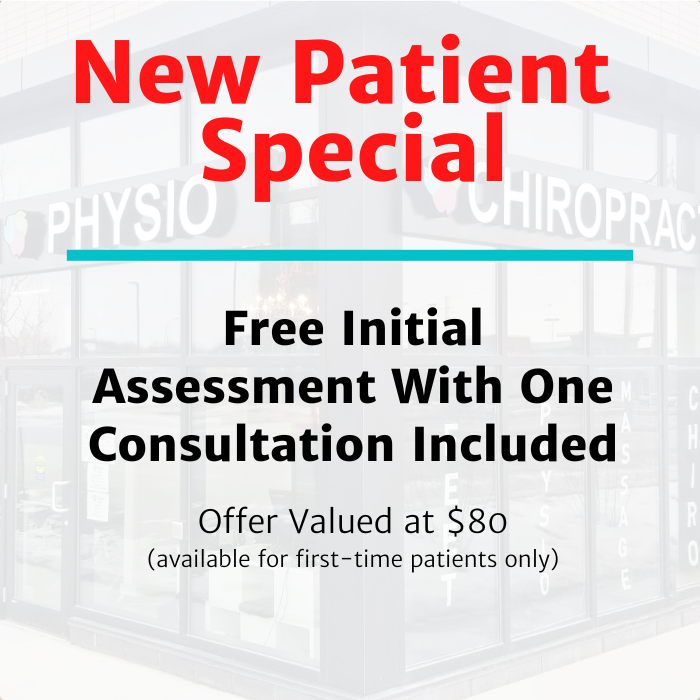 YOUR LOCAL KITCHENER PHYSIOTHERAPIST
Through movement and exercise, manual treatment, education, and counseling, our Kitchener physiotherapist assists clients who are suffering from an accident, ailment, or impairment.
Cardiorespiratory, neurological, and musculoskeletal disorders are treated by the specialized and regulated health profession of physiotherapy. Physiotherapists are experts at identifying and treating conditions that fall under their expertise. For their patients, they support enhancing performance, enhancing function, and reducing physical suffering.
To make a diagnosis and begin the physiotherapy process, an evaluation is performed. After that, a treatment strategy is developed with the objectives of treating the symptoms and regaining function. The patient is then provided methods to enhance their general health and stop the illness from recurring after it has been treated.
GET ON THE PATH TO RECOVERY, BOOK YOUR APPOINTMENT TODAY!
The Wilson Health Kitchener Physiotherapy Process
Wilson Health Services begins with obtaining a detailed medical history, followed by a thorough physical examination. Once the evaluation is over and your diagnosis has been established, we will suggest a personalized treatment strategy for you. Each patient has a distinct condition. Your strategy is created to address the main root of your problem in order to guarantee its efficacy. We will work on ways to prevent your problem from happening again while also giving you advice on how to get rid of or control your symptoms.
At Wilson Health Services in Kitchener, our physiotherapists have access to a wide range of equipment. Shockwave therapy, laser therapy, "hands-on" manual therapy, a particular fitness program, and a variety of other tactics may be used as treatments to hasten your recovery. To get the best outcomes, we will regularly assess your progress and adjust your treatment. You will be equipped with all you need to avoid further damage and maintain your health once your process with us is through.
What is Shockwave Therapy?
Wilson Health Services believes that physiotherapy should produce quick results, and we want all of our clients to have access to a variety of efficient treatment options to assure their rehabilitation. Shockwave Therapy is the newest therapy option we are offering to our clients, and we couldn't be more pleased about it.
Radial Shockwave Therapy improves blood circulation and stimulates metabolism to restore injured tissue, accelerating the body's healing process.
It is accomplished by transmitting radial shockwaves, which resemble vibratory sound waves, into the patient's tissue. A "massage from the inside to the outside" is how shockwave therapy is sometimes characterized. Vibrational Radial Shockwaves can reach parts of the patient's muscular tissue that conventional manual therapies are unable to access. Vibrational shockwaves deep inside the tissue produce micro-cavitation bubbles, which expand and rupture to promote healing.
Additionally, shockwaves assist the body in producing new blood vessels in locations where the blood supply may have been hampered by persistent myofascial tension and adhesion, allowing therapeutic agents to reach those areas more effectively. Breaking down calcification, which may be painfully preventing the healing of chronic injuries, and promoting collagen regeneration are two additional advantages of shockwave therapy.
Learn About Our Shockwave Therapy Options
What is Laser Therapy?
Laser therapy has been shown to be extremely efficient, painless, and safe for treating a variety of chronic pain conditions and minor injuries. It is notably beneficial for "difficult-to-treat," persistent, and rebellious illnesses such arthritis, chronic neck and back pain, joint pain, and muscle and joint pain.
Laser therapy encourages the nearby area's oxygenation. This improves circulation throughout the body and to the affected areas, as well as blood flow. The main advantage of laser therapy is that it accelerates cellular processes that naturally occur within cells, which reduces pain and speeds up healing.
Different laser wavelengths and durations penetrate soft tissue to provide energy directly to the cells of the wounded tissue. For damaged bone, cartilage, nerves, tendons, ligaments, muscles, and skin, this action is particularly advantageous. The laser procedure itself is painless. Reaching deeper regions of damaged tissue requires the use of targeted, deep penetrating laser "probes," which are delivered by a variety of lasers, or "treatment heads."
Learn About Our Laser Therapy Options
Why should you choose to see one of our Kitchener physiotherapists?
Our team's skilled Kitchener physiotherapists are devoted to providing all-encompassing care. They take great satisfaction in providing the best care that is currently accessible. In order to offer treatments that are at the forefront of the industry, our physiotherapists continuously stay up to date in their specialty.
Wilson Health Services' physiotherapist in Kitchener is committed to finding the source of your issue, using the best treatments available, and giving you the knowledge you need to avoid a recurrence of your disease. Our physiotherapists will always give you tailored one-on-one attention when you come to Wilson Health Services.
What Conditions Can Be Treated By A Physiotherapist?
Foot and Heel Pain
Tennis Elbow
Golfer's Elbow
Chronic Pain Syndromes
Imbalance, Vertigo, and Dizziness
Car Accident Injuries
Joint Dislocation
Bursitis
Carpal Tunnel Syndrome
TMJ Dysfunction (jaw pain)
Patello-Femoral Pain Syndrome
Hip Impingement
Repetitive Strain
Strains and sprains of
ligaments and muscles
Arthritis including Degenerative disc disease and Osteoarthritis
Sciatica
Cervicogenic Headaches
Running injuries
Frozen Shoulder
Sports Injuries
Post Surgery
Tendonitis
Neck Pain
Is Physiotherapy Painful?
Some people may choose to forego treatment because they mistakenly think that physiotherapy hurts. Others confuse physical therapy with other potentially painful medical measures. Actually, the goal of physical therapy is to reduce pain rather than to instigate it. Range-of-motion exercises and other modalities can be performed by our Kitchener physiotherapists without causing them any pain.
Is Direct Billing Offered By Wilson Health Services?
Massage Therapy, Physiotherapy and Chiropractic care are all qualified for direct billing. Our team is excited to provide our clients with this service to help improve your experience and save you time.
There are some restrictions that might apply. Also, we will need information from your insurance plan so that your coverage can be verified.
We look forward to working with you as your local physiotherapist in Kitchener to help you achieve optimal health.
Meet Our Wilson Health Services Kitchener Physiotherapist
Ben Lahouti | KITCHENER PHYSIOTHERAPIST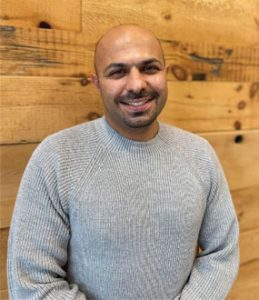 Behzad Lahouti known as Ben is a Physiotherapy resident with 14 years of work experience in a variety of settings, clinical intervention, teaching and research. He holds BSc in physiotherapy from Beheshti Medical University of Iran (2007) and MSc in Kinesiology/ Neuroscience from Memorial University of Newfoundland (2018). He was honored 'Fellow of the School of Graduate studies' certificate in recognition of outstanding achievement in his program of study. His research papers about Exercise Neuroscience are published in several prestigious journals such as Experimental Brain Research and Brain Sciences Journal.
Ben is particularly interested in a client-centered approach with an emphasis on evidence-based Manual Therapy and Exercise Therapy. His extensive clinical experience varies from orthopedic and sport injuries to chronic pain management. He is also certified in Manual Therapy, Sport Rehabilitation, Concussion Treatment and Dry Needling. "I love helping people be happier, move more freely and improve their well-being! I also enjoy interacting with people from all walks of life! As such, I chose physiotherapy as my life-long career!"
Ben is into nature! Outside of work, he enjoys camping and hiking as well as spending time with his family and friends. Of course, Soccer is also a big deal for him!
WILSON HEALTH SERVICES IS LOCATED AT THE SOUTH END OF KITCHENER