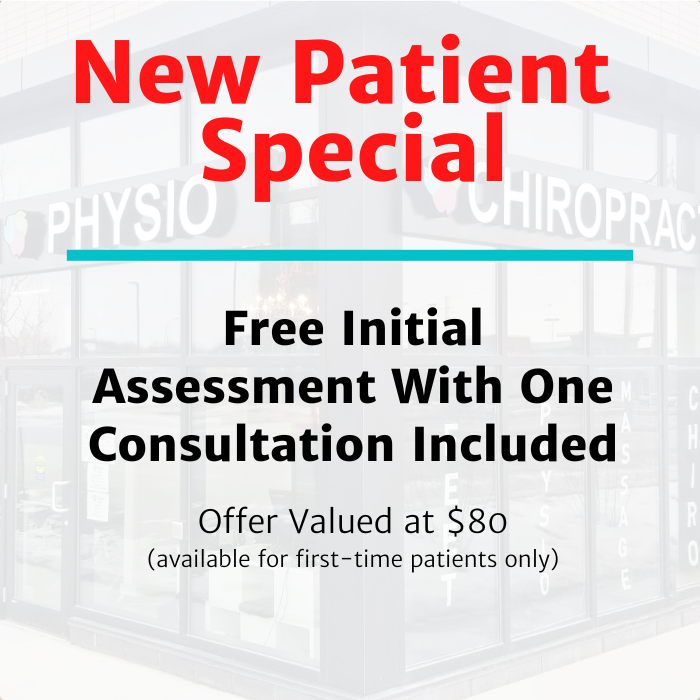 YOUR LOCAL CAMBRIDGE PHYSIOTHERAPIST
Physiotherapy is a specialized and regulated health profession. Its focus is on musculoskeletal, cardiorespiratory, and neurological health issues. Wilson Health's Cambridge Physiotherapists are trained and experienced at not only managing these kinds of conditions but also at diagnosing them. Their work alleviates patients' pain, improves function, and enhances performance.
The patient's relationship with our Cambridge physiotherapist always begins with diagnosis and assessment. After learning about the patient's condition, our physiotherapist will create a treatment plan intended to resolve the patient's symptoms and restore full function. After treatment is complete, we will come up with a treatment plan for the patient and make suggestions on ways to prevent similar conditions in the future and live in healthier ways.
WILSON HEALTH SERVICES CAMBRIDGE IS LOCATED ON
PINEBUSH RD AND FRANKLIN BLVD.
GET ON THE PATH TO RECOVERY, BOOK YOUR APPOINTMENT TODAY!
The Wilson Health Cambridge Physiotherapy Process
When you first come in for your initial appointment, our Cambridge physiotherapist starts with a comprehensive physical evaluation. This will provide and/or confirm your diagnosis. The next step is building a focused treatment plan to suit your unique condition. Your plan is intended to address your problems' primary cause. Your physiotherapist will provide a treatment intended to eliminate or manage your adverse symptoms and reduce the odds of your problems recurring.
During a physiotherapy treatment session, you can expect a variety of different treatment components including manual therapy, modalities (ultrasound, TENS, IFC), acupuncture, shockwave therapy, laser therapy and exercise prescription. Your physiotherapist will monitor your progress throughout your treatment and make adjustments to improve your final results. At the end of your physiotherapy treatment plan, you should feel better and have the tools you need to stay healthy and avoid injury in the future.
What is Shockwave Therapy?
All of our physiotherapists are dedicated to producing the best possible results for our patients. We recognize that speedy results are important to many patients, and if this includes you, you may want to explore shockwave therapy with one of our physiotherapists.
Radial shockwave therapy is a treatment technique intended to accelerate the body's healing mechanisms by stimulating blood circulation and enhancing metabolism. It does this by subjecting the patient's tissues to radial shockwaves, which are similar to sound waves. Physiotherapists who are trained and experienced with shockwave therapy describe it as "massage from the inside out." This description is accurate, as radial shockwaves penetrate deeply and affect muscle tissue that is unreachable through traditional manual therapy techniques.
When shockwaves are sent into deep muscle tissue, the micro-cavitation effect creates tiny bubbles that burst and stimulate the body's healing processes. This stimulation can also lead to the repair and regrowth of blood vessels in areas where blood supply has been compromised by myofascial tension and prolonged adhesion. Greater blood flow has a long-term positive impact on natural healing and also improves damaged tissue's ability to absorb beneficial medication. Shockwave therapy is also capable of renewing tissue through collagen regeneration and helping to heal chronic injuries by breaking down calcification deposits.
Learn About Our Shockwave Therapy Options
What is Laser Therapy?
Extensive clinical study and therapeutic use have verified that laser therapy is effective, safe, and painless. It can be used to treat both acute injuries and certain chronic pain conditions. Laser therapy is particularly effective in treating some otherwise-stubborn conditions that do not respond well to other forms of treatment. Examples include back and neck pain, arthritis, and many types of joint and muscle pain.
Laser therapy increases blood flow and oxygen supply in extremely targeted areas. This is another form of treatment that stimulates the body's natural healing processes. This makes healing less painful and reduces the overall time of recovery required in the case of acute injury.
Therapeutic laser light can have its wavelength and duration adjusted. This allows it to penetrate soft tissue and reach directly to injured areas. Laser therapy can be applied to skin, bone, or any of the tissues in between, including muscles, nerves, tendons, and ligaments. Undergoing laser treatment is painless. Laser treatment employs a variety of different "treatment heads" and "probes" to adjust the light energy being delivered and target the injured tissue more precisely.
Learn About Our Laser Therapy Options
Why should you choose to see one of our Cambridge physiotherapists?
At Wilson Health Services Cambridge our physiotherapists are committed to their patients. Our physiotherapists work hard at maintaining and improving their technical skills are best able to deliver the latest and most effective forms of therapy.
A large portion of physiotherapy's effectiveness depends on your compliance with your treatment plan and your use of the long-term techniques your physiotherapist gives you for preventing future problems. You'll get the best results from a physiotherapist who provides one-on-one care that is fully customized to meet your needs.
What Conditions Can Be Treated By A Physiotherapist?
Foot and Heel Pain
Tennis Elbow
Golfer's Elbow
Chronic Pain Syndromes
Imbalance, Vertigo, and Dizziness
Car Accident Injuries
Joint Dislocation
Bursitis
Carpal Tunnel Syndrome
TMJ Dysfunction (jaw pain)
Patello-Femoral Pain Syndrome
Hip Impingement
Repetitive Strain
Strains and sprains of
ligaments and muscles
Arthritis including Degenerative disc disease and Osteoarthritis
Sciatica
Cervicogenic Headaches
Running injuries
Frozen Shoulder
Sports Injuries
Post Surgery
Tendonitis
Neck Pain
Is Physiotherapy Painful?
There's a mistaken and unfortunately common perception that physiotherapy is painful. This drives away some patients who could derive great benefits from physiotherapy. Bear in mind that pain relief is a core goal of physiotherapy, and our physiotherapists at Wilson Health Services are extensively trained to keep exercise and manual therapy within pain-free ranges at all times.
Physiotherapy is often (but not always) covered by health insurance. Check your payment options with your physiotherapist and coordinate with your insurance provider before making any financial commitments.
Is Direct Billing Offered By Wilson Health Services?
Massage Therapy, Physiotherapy and Chiropractic are all qualified for direct billing. Our team is excited to provide our clients with this service to help improve your experience and save you time.
There are some restrictions that might apply. Also, we will need information from your insurance plan so that your coverage can be verified.
We look forward to working with you as your local physiotherapist in Cambridge to help you achieve optimal health.
Meet Our Wilson Health Services Physiotherapist
KIRAN BAL | PHYSIOTHERAPIST IN CAMBRIDGE, ONTARIO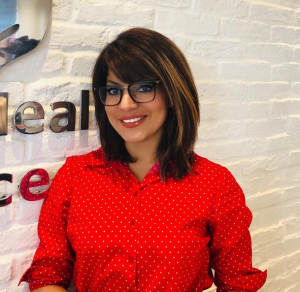 Kiran has been a Registered Physiotherapist since 2005. She graduated from Guru Nanak Dev University in India and worked with patients in all disciplines, specializing in orthopedic and sports injuries. She is certified in Gait Analysis and Orthotics. She has been practicing physiotherapy in Ontario since 2017.
A dream come true for herself and her father who always wanted her to practice in Canada. It was a proud moment for both when she began working at Wilson Health Services. Kiran is dedicated to continuing her education by upgrading her skills by attending courses in manual therapy and soft tissue release.
She is the proud mother of two beautiful girls and loves spending time with them.
WILSON HEALTH SERVICES CAMBRIDGE IS LOCATED ON
PINEBUSH RD AND FRANKLIN BLVD.