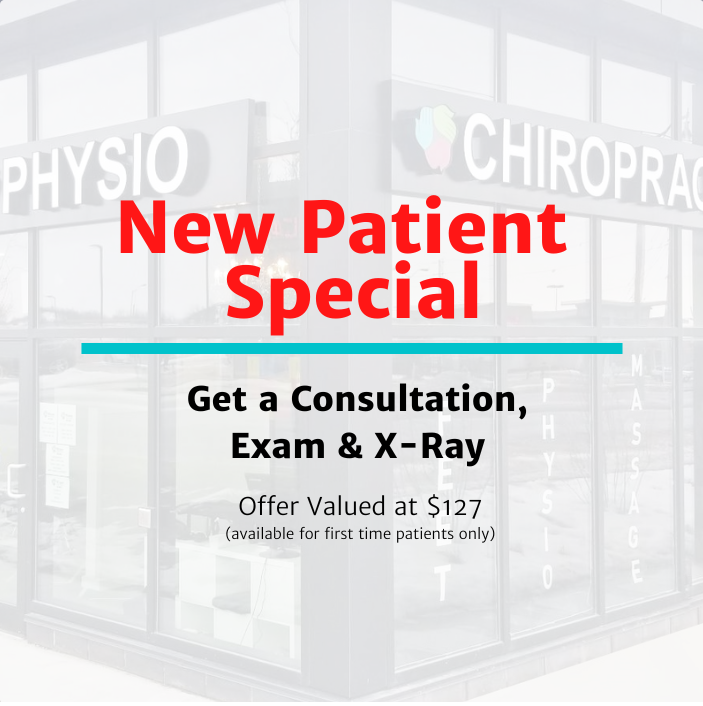 Chiropractic Paris
Your body has the power to repair itself naturally. Chiropractic care promotes this process by allowing your nervous system to communicate with the rest of your body. When your spine is correctly positioned, moving freely, and free of any neurological interference, you can start to move closer to the vitality you actually deserve.
As soon as Dr. Wilson and you have a clear knowledge of your health concerns and how to effectively solve them, we will begin your chiropractic adjustments. Dr. Wilson will provide the option of utilizing several types of Chiropractic adjusting procedures. They vary from extremely mild and gentle to traditional to the most cutting-edge methods currently in use. It is critical that you participate actively in the alternatives and methods utilized to lead you to where you want and need to go. When it comes to your health care, you are the one who makes the choices.
Other treatments not seen in many other clinics, such as Class 4 Laser Therapy, Shockwave Therapy, and Spinal Decompression Therapy, are often included in our treatment plans. All of these may be beneficial additions to your Chiropractic adjustments, resulting in excellent benefits for you.
Chiropractic care is beneficial for back pain, as well as headaches, neck discomfort, and a variety of other conditions.
WILSON HEALTH SERVICES PARIS
IS LOCATED ON REST ACRES RD.
GET ON THE PATH TO RECOVERY, BOOK YOUR APPOINTMENT TODAY!
Meet Our Wilson Health Services Chiropractors in Paris, ON
Dr. Jason Wilson | Local Chiropractor In Paris, ON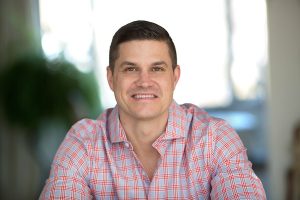 Dr. Jason Wilson, affectionately known as Dr. Jay by his patients, received his Doctorate of Chiropractic in 2000 at Logan University in St. Louis. He then started Wilson Health Services in Cambridge soon after. He has always had the goal of growing his practice into one of the area's most comprehensive multi-disciplinary clinic, and he has been able to achieve his goal!
However, Dr. Jay wanted to do even more, the real achievement of his clinic has been to create a real family atmosphere, that is full of compassion and energy, where practitioners work together as a team in order to provide the best care possible to all of our patients. Dr. Jay has earned the reputation for giving a high-five and being quick with a funny joke, to help show that health care can actually be fun!
In 2013, Dr. Jay's passionate interest in health led him to co-found Fuzion Fitness, which is a beautiful gym facility in Cambridge on Hespeler Road. When his chiropractic clinic is closed, Dr. Jay is often in the gym providing advice and support to anyone in need of instruction on how to properly use the equipment or a helping hand with a certain exercise routine. He is an avid cyclist and swimmer who definitely practices everything he preaches in terms of living the best life that you possibly can.
In addition to being a funny man, entrepreneur, and healer, Dr. Jay is most importantly a husband and the father of three incredible children. The most important thing in his life is his family, and this belief can be strongly felt through every single aspect of our clinic. There is a saying that you cannot choose your family, however, we sincerely hope that you decide to become a member of our special Wilson Health Services family!
Dr. Kayla Cole | Paris, ON Chiropractor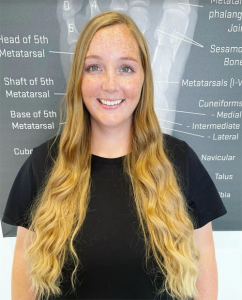 Dr. Kayla has made it a priority to incorporate exercise, nutrition, chiropractic and overall wellness into her life from very early on. She has been receiving chiropractic care since she was a young teenager and never turned back. Her passion for living a healthy lifestyle continued to grow while completing her undergraduate degree at The University of Guelph. Dr. Kayla then moved on to become a Doctor of Chiropractic at New York Chiropractic College.
A very important aspect in her life that she values greatly is her supportive family. Activities Dr. Kayla enjoys doing in her spare time include spending time with family and friends, hiking, walking her dog and reading a good book. It is a privilege to help people achieve their health goals while reaching their maximum potential in all aspects of their lives. Her goal is to educate her patients about their body and why chiropractic care is essential in elevating their health to higher levels.
Dr. Kayla values building trust and good relationships with all of her patients. She strives to provide all of her patients with compassion, knowledge and comfort so they have the best chiropractic and healthy living experience.
Wilson Health Chiropractic Care - Paris, Ontario
Wilson Health Services is a well-known chiropractic clinic in the Paris, ON region. We have a staff of skilled and experienced chiropractors that can provide a wide range of chiropractic adjustments, from the mildest to the most conventional and cutting-edge.
Chiropractic adjustments can be performed to the spine's joints, and these highly technical manipulations are incredibly safe and regulated.  The adjustment is necessary for recovering mobility and maintaining proper spine alignment. Because chiropractic adjustments are so precise, they should only be done by a trained chiropractor.
Wilson Health Services practitioners believe that using innovative treatments that are suited to the requirements of individual patients, as well as including patients in the decision-making process, is vital. You are the one who makes choices about your health care. Once you've made an appointment with one of our chiropractors, we'll figure out what's causing your discomfort and provide treatment alternatives to help you restore your health and well-being.
Our chiropractic practice can assist you with everything from neck and back pain treatment to physiotherapy, laser therapy, custom orthotics, and more. At our Paris chiropractic office, we provide the highest level of treatment to our patients.
Many of our patients believe us to be the best chiropractor in Paris, ON, and we are very proud of it. Make an appointment with Wilson Health Services to learn more about how we can help you live a better life.
Chiropractor Care FAQ's
How Long Can I Expect to Wait Before I'm Feeling Better?
The vast majority of our Paris chiropractic patients begin to feel better after their first treatment. This, on the other hand, will be dictated by your overall health and the state of your spine.
We check a patient's spine and discuss their concerns when they come in for a consultation. We establish a treatment plan with a strategy and an estimate of how many chiropractic treatments the patient will need.
Do Chiropractic Adjustments Hurt?
Because we've been performing chiropractic services for over 19 years, we can guarantee that what we do won't harm you. We use specific procedures and approaches to ensure that adjustments are as gentle and exact as possible. You may feel slightly achy for the first few days after treatment, but this is typically very brief.
Before beginning the chiropractic treatments, we will go through everything with you in great detail to ensure that you are comfortable during the process.
Will I Have to Go to the Chiropractor Forever Once I Start Going?
No, is the quick answer. It is entirely up to you how long you choose to get chiropractic treatment. Our goal is for our patients to understand how important their spine is to their overall ability to live a pain-free life. You may benefit from chiropractic therapy even if you just go for a few visits, but we encourage our patients to look after their spine over time. It is entirely up to you to decide how long you want to continue receiving chiropractic care. As your Paris chiropractor, we want to assist you in making the best choice possible.
Is Direct Billing Offered at Wilson Health Services?
Direct billing is available for physiotherapy, chiropractic, and massage treatments. We are happy to provide this service to our customers in order to improve their experience and save them time.
There may be certain restrictions, and we'll need information about your insurance plan to confirm coverage. We want to have the opportunity to work with you as your local Paris chiropractor to help you achieve your health objectives.
WILSON HEALTH SERVICES PARIS
IS LOCATED ON REST ACRES RD.