Top-Rate Chiropractic Care In Paris Brantford
Reserve Your Appointment Today
Submit form to receive a $27 New Patient Special Offer for Chiropractic Care. Valid for one person on first visit only. X-rays included if deemed necessary
Reserve Your Appointment Today
Submit form to receive a $27 New Patient Special Offer for Chiropractic Care. Valid for one person on first visit only. X-rays included if deemed necessary
Top-Rated Chiropractic Care in Paris Brantford

WILSON HEALTH SERVICES PARIS
IS LOCATED ON REST ACRES RD.
The body has the ability to heal itself! Our Paris Brantford Chiropractic clinic helps with this process by enabling your nervous system to communicate with the rest of your body.  When your spine is in correct alignment, moving well and free of interference, you are moving yourself to towards the life you deserve.
Chiropractic adjustments will begin once you and Dr. Wilson have a clear understanding of your health challenges and ways to overcome them.  Dr. Wilson will offer the option of different types of Chiropractic adjusting techniques that range from very soft and light- to conventional – to the newest and latest care techniques.  It is important for you to feel and be an active participant in the choices and ways we go about getting you to where you need to be.  You are the driving force behind the decisions when it comes to your care.
Our Paris Chiropractic care approach can often include other methods you don't find in many other clinics such as Spinal Decompression Therapy, Shockwave Therapy, and Class 4 Laser Therapy.  These can be a positive addition to your Chiropractic adjustments, ultimately resulting in remarkable results.
Chiropractic is great for back pain but also can help with neck pain, headaches, or a variety of disorders.
Meet Our Chiropractors of Wilson Health Services Paris
Dr. Kayla Cole | Paris Brant Family Chiropractor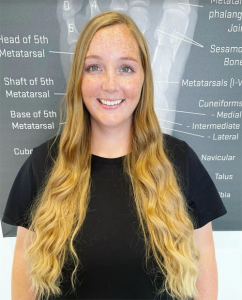 Dr. Kayla has made it a priority to incorporate exercise, nutrition, chiropractic and overall wellness into her life from very early on. She has been receiving chiropractic care since she was a young teenager and never turned back. Her passion for living a healthy lifestyle continued to grow while completing her undergraduate degree at The University of Guelph. Dr. Kayla then moved on to become a Doctor of Chiropractic at New York Chiropractic College.
A very important aspect in her life that she values greatly is her supportive family. Activities Dr. Kayla enjoys doing in her spare time include spending time with family and friends, hiking, walking her dog and reading a good book. It is a privilege to help people achieve their health goals while reaching their maximum potential in all aspects of their lives. Her goal is to educate her patients about their body and why chiropractic care is essential in elevating their health to higher levels.
Dr. Kayla values building trust and good relationships with all of her patients. She strives to provide all of her patients with compassion, knowledge and comfort so they have the best chiropractic and healthy living experience.
Chiropractic Care In Paris Ontario
Wilson Health Services is a leading provider of chiropractic treatments in the Brantford area. We have a team of experienced and skilled practitioners in various chiropractic adjustment techniques ranging from incredibly light and soft to conventional to the latest techniques.
Chiropractic adjustments can be applied to joints on the spine and these very specialized movements are very safe and controlled. The adjustment is important for restoring movement as well as proper alignment of the spine. Only a trained chiropractor should do chiropractic adjustments since they are very precise.
The practitioners at Wilson Health Services believe that it is important to use industry treatments customized for specific patients and for patients to participate actively in the choices being made. You are the driving force behind the decisions that impact your care. Once you book a consultation with our team of chiropractors, we'll diagnose the cause of the problem and provide solutions for restoring your wellbeing and health.
Our chiropractic clinic strives to help whether you require treatment for your neck or back pain, physiotherapy, laser therapy, custom orthotics, and much more. At our Paris chiropractic clinic, we offer the highest quality of care for patients.
We are incredibly proud of being regarded as the best Paris, ON chiropractor by many of our patients. Schedule an appointment at Wilson Health Services and experience the difference we can make by improving your quality of life.
How long Can I Expect to Wait Before I'm Feeling Better
The majority of our patients usually start feeling better after the first adjustment at our chiropractic clinic. However, this will depend on your overall health as well as the current state of your spine.
If a patient comes to us for a consultation we analyze their spine, sit down with them, and outline where the problems are. We offer a strategy and come up with a suitable treatment plan, which includes an estimate of the number of chiropractic treatments the patient needs.
Chiropractic care offers a range of benefits for individuals seeking non-invasive, holistic approaches to improve their health and well-being. One of the key advantages is pain relief, particularly for conditions such as back pain, neck pain, and headaches.
Chiropractors use spinal adjustments and manipulations to align the musculoskeletal system, promoting better nerve function and reducing discomfort. Additionally, chiropractic care emphasizes natural healing, focusing on the body's ability to heal itself without the use of drugs or surgery.
This approach can result in improved overall health, better immune function, and enhanced mobility. Chiropractic care is also known for its emphasis on individualized treatment plans, addressing the root causes of health issues rather than just managing symptoms. Many people appreciate chiropractic care's non-pharmacological and non-invasive nature, making it a valuable complement to conventional medical treatments or a primary choice for those seeking a drug-free approach to healthcare.
We can almost guarantee that what we do won't hurt since we have practiced for over 19 years as a Brantfrod chiropractor. We use specialized techniques to ensure that adjustments are as gentle and specific as possible. You might feel somewhat achy for the first several days after treatment but achiness tends to be incredibly mild.
Before the chiropractic treatments are started, we will explain everything in great detail and ensure that you remain comfortable throughout the appointment.
How Long Does Chiropractic Take
The simple answer to this question is no. The length of time you choose to benefit from our chiropractic care entirely depends on you. We want all our patients to understand how important the spine is to their overall ability to live a life without pain. If you decide to go for a brief amount of time, you will enjoy the benefits of chiropractic care, but we advise our patients to take proper care of their spine. It is almost always up to the patient to decide how long they choose to come in for chiropractic treatments.
As your Brantford chiropractor, we are here to support your decision.
Direct Billing At Wilson Health Services
Direct billing is offered for Physiotherapy, Chiropractic, and Massage Therapy. We are excited to offer our clients this service to improve your experience and help you save time.
Some restrictions might apply and we will need your insurance plan information to verify coverage. As your local Paris chiropractor, it is our hope that we will get the opportunity to work with you to ensure that you achieve optimal health.
As your Top-rate Brantford Chiropractors, we primarily focus on diagnosing and treating musculoskeletal conditions, especially those related to the spine, nervous system, and joints. Here are some of the common conditions and issues that we may treat:
Back Pain: Chiropractors are often sought out for the treatment of back pain, including lower back pain, upper back pain, and mid-back pain. Neck Pain: Chiropractic care can be effective in addressing neck pain, which may be caused by poor posture, muscle strain, or joint dysfunction. Headaches: Some types of headaches, particularly tension headaches and cervicogenic headaches (those related to neck issues), can be alleviated through chiropractic adjustments and other therapeutic techniques.
Sciatica: Chiropractors can help manage the pain and discomfort associated with sciatica, a condition caused by compression or irritation of the sciatic nerve, often due to a herniated disc or spinal stenosis.  Joint Pain: Chiropractic adjustments may be used to alleviate pain and improve joint function in various joints, including the shoulders, elbows, hips, knees, and ankles. Whiplash: Patients who have experienced a whiplash injury, often associated with car accidents, may seek chiropractic care to address neck and upper back pain, stiffness, and muscle tension.
Arthritis: Chiropractic care can help manage the pain and stiffness associated with certain types of arthritis, such as osteoarthritis and rheumatoid arthritis. Sports Injuries: Chiropractors often work with athletes to treat and prevent sports-related injuries, including sprains, strains, and joint dysfunction. Postural Issues: Poor posture can lead to various musculoskeletal problems. Chiropractors can provide advice and treatment to improve posture and alleviate associated discomfort.
Pregnancy-Related Pain: Some pregnant individuals seek chiropractic care to manage back pain, pelvic pain, and other musculoskeletal discomforts associated with pregnancy. Digestive Issues: While not a primary focus, some chiropractors believe that spinal adjustments can improve nerve function and may help with certain digestive problems. Neurological Conditions: Chiropractors may work in conjunction with other healthcare providers to provide complementary care for certain neurological conditions, such as multiple sclerosis or Parkinson's disease, though chiropractic care is not a primary treatment for these conditions.
It's important to note that we use a variety of techniques, with spinal adjustments being one of the most well-known. Contact our friendly staff today to book your New Patient Special Offer
Spinal Decompression Therapy
Benefits of Spinal Decompression
Click the link below to claim your new patient special offer.
Spinal decompression therapy has emerged as a non-invasive and highly effective treatment option for individuals suffering from a variety of spinal conditions and ailments. This revolutionary technique involves gently stretching the spine to alleviate pressure on the intervertebral discs, thereby providing a host of benefits for patients experiencing back pain, herniated discs, sciatica, and other related issues. In this article, we will delve into the numerous advantages of spinal decompression therapy.
Unlike surgical interventions like spinal fusion or laminectomy, spinal decompression is non-invasive. This means there are no incisions, anesthesia, or lengthy recovery periods associated with surgery. Patients can typically resume their daily activities shortly after each session.
Spinal decompression therapy can be precisely targeted to the affected area, allowing for personalized treatment plans. This targeted approach ensures that the therapy addresses the specific issues causing discomfort or pain.
Ultimately, the overarching benefit of spinal decompression therapy is an improved quality of life. It allows individuals to regain their mobility, reduce their reliance on pain medications, and enjoy daily activities without the constant burden of pain.
New Patient Special For Spinal Decompression
Spinal Decompression for Sciatica
Spinal decompression therapy aims to alleviate this pain by reducing pressure on the spinal discs and nerves. It typically involves the use of a specialized table or device that gently stretches the spine. The theory behind this treatment is that by creating negative pressure within the spinal discs, it can help retract herniated or bulging discs, relieve pressure on nerves, and promote the flow of nutrients and healing factors to the affected area.
While some people report finding relief from sciatica pain through spinal decompression therapy, it's essential to note that the effectiveness of this treatment can vary from person to person. Its success depends on factor
Before undergoing spinal decompression therapy or any other treatment for sciatica, it's essential to consult with a qualified healthcare professional. They can assess your condition, provide a proper diagnosis, and recommend the most appropriate treatment options, which may include physical therapy, medications, exercises, or, in severe cases, surgery. Additionally, they can help you weigh the potential risks and benefits of spinal decompression therapy based on your specific situation.
Wilson Health Services Advantages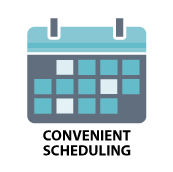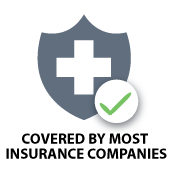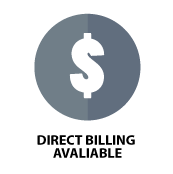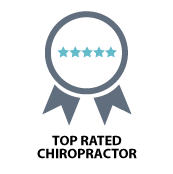 WILSON HEALTH SERVICES PARIS
IS LOCATED ON REST ACRES RD.
About Wilson Health Services
Wilson Health Services was founded in June of 2001 by Dr. Jason Wilson. Together with his wife Patricia, they have expanded Wilson Health Services into four multidisciplinary clinics serving Cambridge, Guelph, Kitchener and Paris. Our team includes Chiropractors, Registered Massage Therapists, Physiotherapists, Naturopaths, Chiropodists, Osteopath.
OUR MISSION
Our mission is to empower our patients and community to expand their level of health and vitality. We will inspire our family of patients to embrace true health from the inside out and to embody wellness which is far superior to the treatment of disease.
WHY CHOOSE US?
It's simple. We recognize that each discipline of healthcare is as unique as each individual patient. Whatever therapy or therapies you choose, in turn, deserve their complete and undivided attention. At Wilson Health Services each practitioner is specialized and has individual training for the treatment they provide. By choosing our multidisciplinary approach to health, you can achieve a faster and more efficient outcome, as you receive a complete and thorough treatment with each therapy.
Our clinic has a warm, welcoming, friendly, and positive environment to fulfill all of your natural healthcare needs.