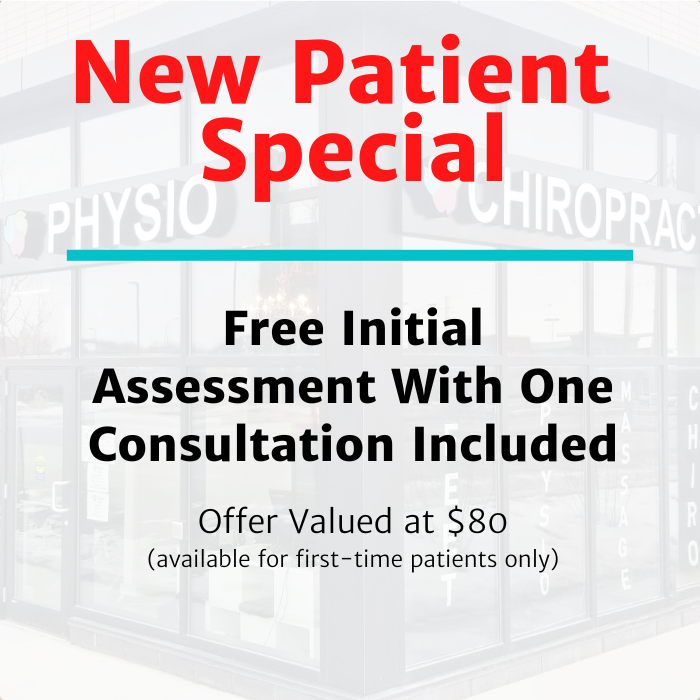 YOUR LOCAL PARIS PHYSIOTHERAPIST
Physiotherapy is a highly skilled and regulated field of medicine. Musculoskeletal, cardiorespiratory, and neurological health concerns are the emphasis. Wilson Health's Paris Physiotherapists are skilled and experienced in not just treating but also identifying these conditions. Their work reduces pain, improves function, and improves performance in patients.
Our Paris physiotherapist's interaction with patients always starts with a diagnosis and examination. Our physiotherapist will build a treatment plan aimed at resolving the patient's symptoms and restoring full function after learning about the patient's condition. Following therapy, we will devise a treatment plan for the patient, as well as tips on how to avoid such issues in the future and live a better lifestyle.
WILSON HEALTH SERVICES PARIS IS LOCATED ON REST ACRES RD.
GET ON THE PATH TO RECOVERY, BOOK YOUR APPOINTMENT TODAY!
The Wilson Health Paris Physiotherapy Process
When you come in for your first consultation, one of our physiotherapists will begin by doing a thorough physical examination. Your diagnosis will be provided and/or confirmed as a result of this. The next step is to create a treatment plan tailored to your specific illness. Your strategy is designed to address the root of your concerns. Your physiotherapist will provide therapy to alleviate or control your negative symptoms and limit the likelihood of recurrence.
Manual therapy, modalities (ultrasound, TENS, IFC), acupuncture, shockwave therapy, laser therapy, and exercise prescription are some of the therapeutic components you might anticipate during a physiotherapy treatment session. Throughout your therapy, your physiotherapist will keep track of your progress and make modifications to help you get better outcomes. You should feel better at the conclusion of your physiotherapy treatment plan and have the tools you need to keep healthy and prevent injury in the future.
What is Shockwave Therapy?
Our physiotherapists are all committed to helping our patients get the greatest outcomes. Many patients seek quick results, and if you're one of them, you may want to talk to one of our physiotherapists about shockwave treatment.
Radial shockwave therapy is a therapeutic method that stimulates blood circulation and boosts metabolism to speed up the body's healing processes. It does this by delivering radial shockwaves to the patient's tissues, which are analogous to sound waves. Shockwave treatment is described by professional and experienced physiotherapists as "massage from the inside out." Radial shockwaves penetrate deeply and influence muscle tissue that is inaccessible to standard manual treatment procedures.
The micro-cavitation effect occurs when shockwaves are transmitted into deep muscle tissue, causing small bubbles to burst and boost the body's healing processes. This stimulation may also contribute to the repair and renewal of blood vessels in regions where myofascial tension and chronic adhesion have reduced blood flow. Increased blood flow has a long-term beneficial effect on natural healing. Shockwave treatment may also assist to repair chronic injuries by breaking down calcification deposits and regenerating tissue via collagen regeneration.
Learn About Our Shockwave Therapy Options
What is Laser Therapy?
Laser treatment has been shown to be effective, safe, and painless via extensive clinical research and therapeutic application. It may be used to treat both acute injuries and some types of chronic pain. Laser therapy is very successful in curing several usually difficult-to-treat illnesses that haven't responded well to previous treatments. Back and neck pain, arthritis, and a variety of joint and muscle discomfort are all examples.
In highly focused locations, laser treatment boosts blood flow and oxygen delivery. Another therapy that promotes the body's natural healing processes is acupuncture. This makes healing less painful and cuts down on the amount of time it takes to recover from an acute injury.
The wavelength and duration of therapeutic laser light may be changed. This enables it to enter soft tissue and reach damaged regions immediately. Laser treatment may be used on muscles, nerves, tendons, and ligaments, as well as skin, bone, and any other tissues in between. It is painless to have laser therapy. Laser therapy uses a range of "treatment heads" and "probes" to modify the light energy provided to more accurately target the affected tissue.
Learn About Our Laser Therapy Options
Why should you choose to see one of our Paris physiotherapists?
Our physiotherapists at Wilson Health Services Paris are dedicated to their patients. Our physiotherapists work hard to maintain and improve their technical abilities so that they can provide the most up-to-date and effective therapies.
Compliance with your treatment plan and usage of the long-term skills your physiotherapist provides you for avoiding future issues account for a big part of physiotherapy's success. A physiotherapist who delivers one-on-one therapy that is totally personalized to match your requirements will provide the greatest outcomes.
What Conditions Can Be Treated By A Physiotherapist?
Foot and Heel Pain
Tennis Elbow
Golfer's Elbow
Chronic Pain Syndromes
Imbalance, Vertigo, and Dizziness
Car Accident Injuries
Joint Dislocation
Bursitis
Carpal Tunnel Syndrome
TMJ Dysfunction (jaw pain)
Patello-Femoral Pain Syndrome
Hip Impingement
Repetitive Strain
Strains and sprains of
ligaments and muscles
Arthritis including Degenerative disc disease and Osteoarthritis
Sciatica
Cervicogenic Headaches
Running injuries
Frozen Shoulder
Sports Injuries
Post Surgery
Tendonitis
Neck Pain
Is Physiotherapy Painful?
There is a misconception that physiotherapy is painful, which is unfortunately widespread. Some people who might benefit greatly from physiotherapy are turned away as a result of this. Keep in mind that one of the main goals of physiotherapy is to relieve pain, and our physiotherapists at Wilson Health Services are well-versed in keeping exercise and manual treatment pain-free at all times.
Health insurance often (but not always) covers physiotherapy. Before making any financial commitments, discuss your payment alternatives with your physiotherapist and communicate with your insurance provider.
Is Direct Billing Offered By Wilson Health Services?
Massage treatment, physiotherapy, and chiropractic are all direct billing eligible. Our staff is pleased to provide this service to our consumers in order to enhance your experience and save you time.
There may be certain limitations in place. We'll also need information from your insurance plan so that we can verify your coverage.
As your local physiotherapist in Paris, we look forward to assisting you in attaining maximum health.
Meet Our Wilson Health Services Physiotherapist
Ben Lahouti | PARIS PHYSIOTHERAPIST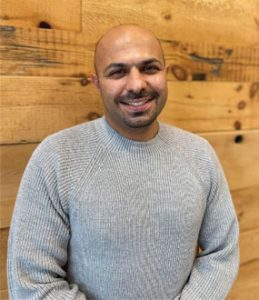 Behzad Lahouti known as Ben is a Physiotherapy resident with 14 years of work experience in a variety of settings, clinical intervention, teaching and research. He holds BSc in physiotherapy from Beheshti Medical University of Iran (2007) and MSc in Kinesiology/ Neuroscience from Memorial University of Newfoundland (2018). He was honored 'Fellow of the School of Graduate studies' certificate in recognition of outstanding achievement in his program of study. His research papers about Exercise Neuroscience are published in several prestigious journals such as Experimental Brain Research and Brain Sciences Journal.
Ben is particularly interested in a client-centered approach with an emphasis on evidence-based Manual Therapy and Exercise Therapy. His extensive clinical experience varies from orthopedic and sport injuries to chronic pain management. He is also certified in Manual Therapy, Sport Rehabilitation, Concussion Treatment and Dry Needling. "I love helping people be happier, move more freely and improve their well-being! I also enjoy interacting with people from all walks of life! As such, I chose physiotherapy as my life-long career!"
Ben is into nature! Outside of work, he enjoys camping and hiking as well as spending time with his family and friends. Of course, Soccer is also a big deal for him!
WILSON HEALTH SERVICES PARIS IS LOCATED ON REST ACRES RD.