FILL OUT THE FORM TO BOOK YOUR APPOINTMENT TODAY
The goal of our Paris Chiropodist at Wilson Health Services is to enhance the quality of life for all of our patients. They do this by preserving and enhancing patient mobility, treating foot discomfort, and educating patients about their health.
Chiropody is a medical specialty that focuses on the diagnosis and treatment of foot and lower limb disorders, including a broad range of ailments, traumas, and local symptoms of clinical conditions.
A Chiropodist is a primary care physician who specializes in the diagnosis, treatment, and prevention of foot ailments and disorders.
CONTACT WILSON HEALTH SERVICES PARIS LOCATION
Paris Custom Orthotics, Prosthetics & Bracing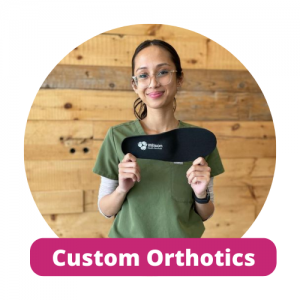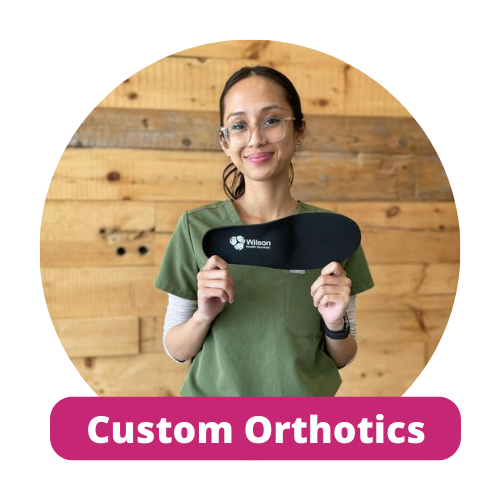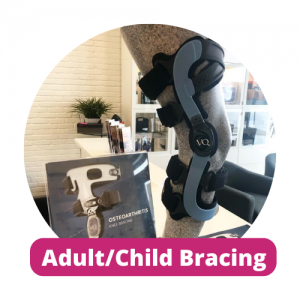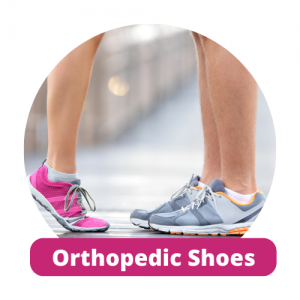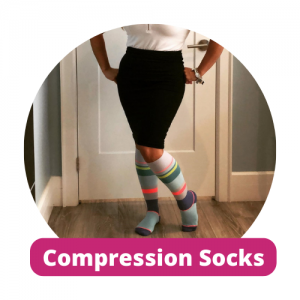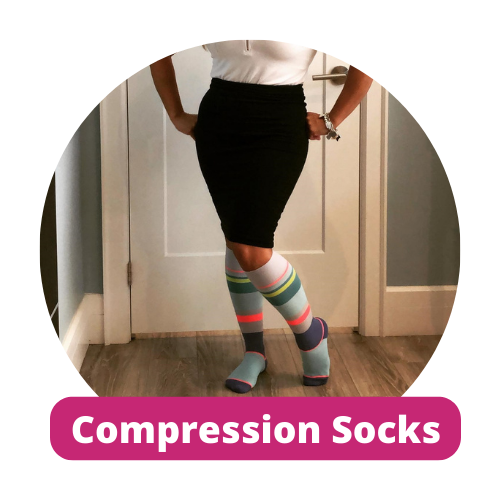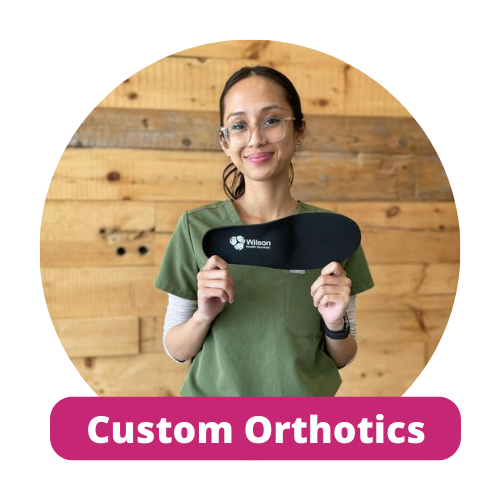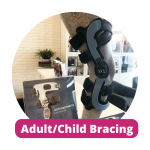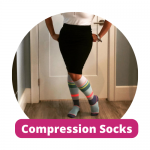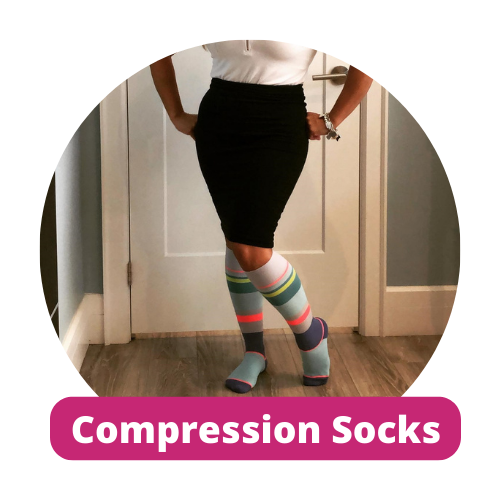 CONTACT WILSON HEALTH SERVICES PARIS LOCATION
The role of our Paris Chiropodist at Wilson Health Services is to improve all patients' quality of life. They do this by maintaining and improving patient mobility, alleviating foot pain, and providing health education.
Wilson Health is a state-of-the-art health care clinic and we invest in our tools and equipment so we can provide the best possible service and experience for you.
With our expertise & knowledge of orthotics and chiropody, you can trust we will strive to help you achieve your goals through implementing the proper use of orthopedics, orthotics and braces.
How Can Custom Orthotics & Orthopedics Help Me?
Everywhere we go, we rely on our feet, which also serve as the primary support for the majority of our skeletal integrity. Most people regularly take their feet for granted.
Unfortunately, a lot of individuals unnecessarily shuffle (and hobble) around in agony or discomfort. They are unaware of the numerous options available to assist them. The effects of wearing uncomfortable shoes and getting the wrong arch support are significant.
Custom orthotics are made specifically to suit your specific feet and may be beneficial in treating a wide variety of conditions including:
Arthritis 

Plantar Fasciitis

Achilles Tendonitis

Bunions

Hammertoes
Flat Feet

High Arches

Morton's Neuroma

Metatarsalgia

Bursitis
Wilson Health Services Advantages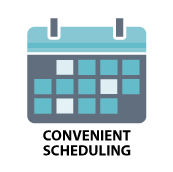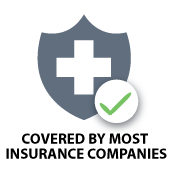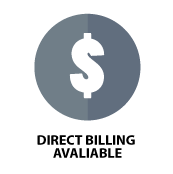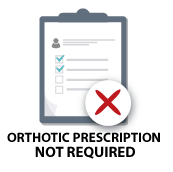 Custom Foot Orthotics In Paris
Using orthotics for foot related issues
One of the several causes of your back, leg, foot, or heel pain could be the shoes you're wearing. Because your entire body weight relies on your feet, it is crucial to wear the proper footwear. Daily task's can be dreadful if your not comfortable walking or running (the foot is the part of the body we use the most!)
If you are familiar with custom foot orthotics, your issue can be quickly fixed. These modest shoe inserts can be one of the many remedies available, regardless of whether you suffer from a flat foot, diabetes-related pain, or other conditions. Even professional sportsmen choose to use tailored foot orthotics to provide comfort and pain alleviation.
What do you know about orthotics?
Orthotics are devices that can be inserted into most shoes by our Guelph Chiropodist. Orthotics help in providing alignment and support to the foot, improve foot function and accommodate and correct foot abnormalities. If used with the proper footwear they are highly effective in treating various types of foot and lower leg issues.
The reason behind the need for orthotics?
Our Paris Chiropodists have been advising and prescribing orthotics for many years. The primary reason behind its application is that it balances and stabilizes the feet and lower limbs. When there is a solid support foundation for your feet, you can be comfortable while walking or even running. All your foot associated pain, posture issues, muscle tiredness can recover faster.
Orthotics can help you primary with:
Foot pain
Heel Pain
Achilles pain
Knee pain
Shin aches
Lower back pain
Neuropathic pain
Callus or corns
If you are facing problems in any of the above mentioned areas, please contact your local Guelph chiropodist and find out whether you need orthotics or not.
MEET OUR WILSON HEALTH SERVICES CHIROPODIST IN PARIS
Patricia Wilson | Your Local Chiropodist in Paris ON
Patricia Wilson (BScN, RN, DCh), fondly known as Patricia, is our proudly Canadian Paris Chiropodist at Wilson Health. Patricia's journey to a career that she loves is a beautiful story and her positivity is infused with a spirit of gratitude and humility.
With deep roots back in Colombia where she lived for much of her teenage years and early adulthood, she returned to Canada as a young adult to pursue a nursing career. Her rewarding twelve years as a pediatric nurse instilled her strong commitment and deep values to help others. This love for patients as their health advocate would lead her to the healing profession of Chiropodist and custom orthotics care.
Patricia understands the medical science behind injuries and issues surrounding the feet and how that can affect the entire body. Understanding that many diseases and ailments can show up first in the foot, Patricia believes she has a purpose-driven career that brings meaning, prevention, education and exceptional care to the people she serves.
With her personalized approach, backed by a wealth of experience and dedication to her patients, Patricia has gained a notable reputation in the field of chiropody care throughout the Waterloo Region and Guelph area.
Blending a caring, inclusive environment with access to education and various therapy options to encompass health challenges reflects her approach to healthy living and overall wellness. Patricia embraces the opportunity to educate her patients from simple things about how to cut their toenails to warning signs and complexities of the biomechanics of the feet and lower extremities.
Patricia's love for people and her endearing smile put people at ease from the very first consultation. Her interest in every patient goes far beyond foot conditions and care, as she makes every effort to support and guide her clientele to help with the issues they face.
With her husband Dr. Jay Wilson, they have created a family wellness centre in Cambridge that works hard to improve their patients' quality of life. In 2018, Patricia opened the Guelph clinic to expand the services to that demographic. Improving mobility, providing education and alleviating pain are fundamental values they both share.
Patricia's commitment and love for people starts at home. She adores her husband Jay, their three beautiful children, their dog Bernie and the life they have created together in the Puslinch Lake community. As Patricia always says, she loves them all to the moon and back, forever and ever, and to infinity and beyond.
Patricia manages all her roles seamlessly and loves making a difference that changes lives for the better, one foot at a time.
Nathee Selvendran | Wilson Health Guelph Chiropodist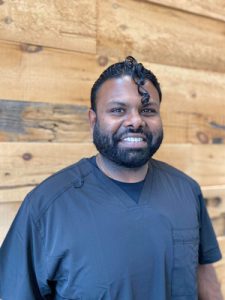 Nathee Selvendran (BSc (Hons), DCh) is part of our Wilson Health Guelph chiropodist team. A reputable and experienced foot specialist throughout Ontario, Nathee brings a wealth of experience to our wellness family.
Nathee's passion for healthcare began as a child. As a teenager, his grandmother suffered from a diabetic foot, leading to a below-knee amputation. This experience led Nathee to choosing chiropody after University. He wanted to help those with diabetic foot problems and become an advocate on the importance of foot care and appropriate footwear.
He graduated from The Michener Institute in 2012. He dedicated his last year of clinical studies at The Ottawa Hospital Rehabilitation Centre, where his work included managing high-risk foot, limb salvage, and wound management. His experience in Ottawa included working with patients diagnosed with diabetes, peripheral vascular disease and severe arthritis.
Since 2012, He took his passion throughout the province, providing services as a foot specialist. Nathee has avidly worked in various clinical settings, ranging from chronic disease control to managing corns and calluses due to biomechanical imbalances. He was selected to lead and successfully open a developmental program at Northumberland Family Health Team in Cobourg, Ontario. Shortly after, he did the same at St. Michael's Hospital Academic Family Health Team.
During his time at St. Michael's Hospital, Nathee served as a valuable member of a large interdisciplinary health team, including surgeons, family physicians, chiropractors, and other allied health professionals. Nathee was nominated for his work at St. Michael's Hospital in a category for allied health professionals recognizing clinical excellence in their respective professions. In addition to helping the community, Nathee has served as a preceptor to medical residents and chiropody residents during their clinical rotations.
As a committed member in good standing of the College of Chiropodists of Ontario, Ontario Society of Chiropodists, and the Canadian Federation of Podiatric Medicine, Nathee stays abreast of all professional standards and new treatment options. Continually learning and following research-based techniques in foot care, clients can count on patient-centred primary foot care.
Nathee has created roots in Cambridge with his wife, Priya and his poodle named Roger.
Nathee has a polite, personalized and professional approach that clients value. His patient-centred care, rooted in empathy, provides a comfortable care setting for patients.  He is highly energetic, an enormous sports enthusiast, and is very excited to share his experience and knowledge with anyone who wants to listen.
Chiropodist vs Podiatrist
Chiropody is a healing profession dedicated to feet. Podiatrists and chiropodists are both members of the chiropody field, and in Ontario, Canada they are regulated by the same governing body. But what differences separate the chiropodist and the podiatrist?
A Podiatrist is a Doctor of Podiatric Medicine, these are practioners that were educated in the United States. They possess a four-year doctoral training program at a college of podiatric medicine followed by at least three years of podiatric medical and surgical residency. In Ontario, as of July 1993 a cap was placed and no other Podiatrist were registered at The College of Chiropodist of Ontario. All Podiatrist coming from the United States were registered as Chiropodist as well.
Podiatrist are permitted to bill OHIP and communicate a "diagnosis" where Chiropodist are not allowed to do either. Podiatrist are able to complete bone surgery where Chiropodist are limited to soft tissues such as tendons.
At Wilson Health Services Paris, we offer both Chiropody and Podiatry services. Call us today at 519-442-0642 to learn which service is right for you.
WHO CAN BENEFIT FROM ORTHOTICS?
People suffering from an ongoing foot pain
If you have continuous foot pain, it can be very difficult to lead a normal daily life. If you are not able to stand and walk properly and feel you need support. In such situations, custom made orthotics can be really helpful.
A diabetic patient
Diabetes can trigger nerve damage in the feet, and it is often the first place neuropathy manifests itself. As such diabetic patients lose sensation and therefore fail to feel cold or hot conditions, as well as pain and stress in their feet that may cause callus and corns that can lead to pressure ulcers if left untreated. There are many individuals suffering from diabetes who use orthotics in order to reduce or eliminate foot problems.
Our Paris Chiropodist can help!
A patient of arthritis
Arthritis is a very painful condition that can damage the joints of certain parts of your body. Painful conditions in your legs, knee, and feet can occur. Guelph Chiropodists have found that orthotics are very beneficial.
Runners and athletes
Individuals, who are active in sports benefit from custom made foot orthotics, increasing their strength, endurance and the ability to perform better. Orthotics provide support and alignment to the muscles, bones, tendons and ligaments of your leg to work efficiently and also prevent injuries and pain.
Back and knee pain sufferers
If you have a persisting pain in your knees, hips, and lower back region and didn't receive any comfort with the conventional treatment, there could be some issue with your foot biomechanics. Our Guelph Chiropodist may suggest orthotics as an excellent way to give you relief from your symptoms.
How do orthotics work?
In order to understand the function of orthotics, it is essential to understand the walking mechanism. With every step you give, your heel's vertical axis must land inverted slightly to the ground with a position of a few degrees towards the heel's outside. It is from where when your foot will start to flatten and come off the ground at the toes.
Henceforth, when you step, the weight actually swifts from outside of your foot to the inside of your foot and then again back to the lateral. The problem lies when these motions are too pronounced in the case of plantar fasciitis or not happening as much in the case of a pes cavus. When you seek the support of a corrective orthotic, it can impede your arch from dropping too much or it will aide your feet to absorb the shock and eliminate stress and pain.
Types of Orthotics
When you consult a our Guelph Chiropodist, she will prescribe you with either of the two categories.
It is basically designed for those with abnormal foot functioning. Such devices are made of plastic polymer materials, which is effective in preventing the flattening of the arch. While you walk or run, functional orthotics are also able to absorb the shock from the ground and reduce stress and rule out possibilities of any injury.
If you suffer from minor foot issues and foot pain, accommodative orthotics are best considered. This foot device is often prescribed to older adults that require a device to accommodate previous malformities like bunions, hammer toes, etc.
To learn more about Custom Orthotics Guelph call (519) 836-8008
GET ON THE PATH TO RECOVERY, BOOK YOUR APPOINTMENT TODAY!
The Process to Enjoying Custom Orthotics
How Can I get Personalized Orthotics
You must first schedule an appointment for an orthotic assessment with one of our chiropodists at our state-of-the-art health care clinics. Simply contact our friendly staff at the Guelph location 519-442-0642
As a Chiropodist, we go through 7+ years of schooling and our team strives to stay up to date on the latest technology.
1. Orthotic Evaluation
The first thing our chiropodist will do is analyze your medical history. Now is the moment to tell your chiropodist about any foot issues or pain you may be experiencing. Tell your chiropodist about any frequent hobbies or sports you participate in, as well as the types of shoes you own and wear. The chiropodist can better assess your needs and anticipate how you'll use your orthotics with the use of this information.
The chiropodist will do a biomechanical evaluation after taking the history. Three elements make up the biomechanical evaluation: a gait analysis, a weight-bearing study, and a range of motion analysis.
Typically, orthotics evaluations last 35 to 45 minutes (depending on if you are casted in the same appointment).
2. Casting
Casting enables us to obtain the foot in what is referred to as the Subtalar joint neutral. Our podiatrists at Wilson Health Services can cast your feet using foam, 3D scanning, or plaster.
Plaster casting is performed by encircling your foot with plaster while you are lying on your back. When the plaster is sufficiently dried, it is removed, and your feet are then cleaned. The plaster molds will be delivered to our collaborative orthotics fabrication lab after they have fully dried.
The same process is used for 3D-Scan casting, only the chiropodist moves a special tablet device for 3D-scanning around each foot instead of plaster. The scan is then digitally sent to our lab for creating orthotics.
Foam casting is carried out a little differently than other casting techniques; it is carried out while sitting upright. Your feet are carefully inserted into a special foam box, which creates a mold of your feet in the foam. The lab receives the foam package after that. Patients who are expecting or have trouble lying on their stomach should use foam casting.
If there is time, your casting will take place during the same appointment as your evaluation; if not, a separate appointment will be scheduled for your casting.
3. Fitting
Next, we'll arrange a time for our chiropodist to perform an orthotics fitting. You will be able to test the comfort and fit of your new orthotics at this session. You will be taught how to break in your new orthotics as well as the warning signals that they may not be functioning properly. This appointment is covered by the price of your orthotics and is usually about three weeks after your casting and it will be about a 10- to 15-minute session.
4. Revisions
You can schedule a consultation with the chiropodist to discuss having your orthotics fixed or altered if you are experiencing problems with them or are dissatisfied. Within three months of receiving your new orthotics, this can be done without charge. If your orthotics don't fit properly, they won't be effective, so we advise getting in touch with us right away if you experience any problems. This enables us to ensure that your foot ailment is correctly treated as soon as possible, preventing you from having to put up with pain beyond what is necessary.
One to three years of daily use is the typical lifespan of a pair of custom orthotics. The top covers might have some normal wear and tear, however they can simply be replaced or updated.
WILSON HEALTH SERVICES PARIS LOCATION IS 1070 Rest Acres Rd, Brant, ON