Naturopath Paris
Naturopathic medicine is a diverse system of primary healthcare that involves the use of natural therapies to prevent disease. The main purpose of Naturopathic medicine is to stimulate the natural healing ability of the body to address the root cause of illness. Naturopathic Doctors believe that each individual is unique and, therefore, each treatment plan should be tailored to that patient.
Who are Naturopathic Doctors?
Naturopathic Medicine is regulated under the Ontario provincial law. Similar to other family doctors, a registered Naturopathic physician must have at least 7 years of postsecondary education and training. This includes completion of 3 or more years of pre-medical sciences at a University followed by completion of 4 years post-graduate training at an accredited Naturopathic medical school. Every licensed and registered Naturopathic Doctor completes multi-step North American Board and licensing exams and holds good standing by maintaining continuing education credits.
Naturopathic Medicine relies on 6 principles:
First do no harm (Primum Non Nocere)
The healing power of nature (Vis Mediatrix Naturae)
Identify and treat the cause of disease
Treat the whole person through individualized treatment (Tolle Totum)
The physician as a teacher (Docere)
Prevention is the best cure
GET ON THE PATH TO RECOVERY, BOOK YOUR APPOINTMENT TODAY!
Paris Naturopath New Patient Forms
If you would like to book an appointment with a Naturopathic Doctor, please download, print and fill out the Naturopath intake form along with Naturopath Informed Consent located below. YOU MUST HAVE THESE COMPLETED FORMS BEFORE YOUR FIRST VISIT.
WHS Naturopath Adult Intake Form
WHS Naturopath Informed Consent
"Meet the Doctor": 15-minute complimentary Visit
Become acquainted with the Naturopathic Doctor! We offer a 15-minute complimentary session to give you a chance to ask how naturopathic medicine can help you improve your health concerns – before committing to any treatment plan.
Please Note: this session will not provide any official diagnosis or specific treatment recommendations – it is solely for informational purposes and for you to meet the practitioner.
Book a complimentary 15-minute consultation today!
Our Services Include
Natural Medical Therapies
Acupuncture
Clinical Nutrition
Botanical Medicine
Traditional Chinese Medicine
Homeopathy
Health Psychology & Lifestyle Counseling
Laboratory Tests
Most of the conventional medical laboratory tests are used to help diagnose and manage the patients' health. In addition to basic laboratory tests, the following are also available: (please contact the clinic for more specific tests)
Hormone lab Testing
Food Allergy/reactions and Immunology lab Testing
Environmental/Nutritional Laboratory tests
Healthy Diet and lifestyle
Healthy Gut and Digestion
Healthy Weight and Detoxification
Cold and Flu Prevention and Immunity Boost
Progressive Healthy Fertility
Healthy Hormones
Heart and Vascular Health
Integrative Smoking Cessation Program
Programs are designed to help manage conditions effectively over time. These programs address the root cause of disease and offer a guide to a healthier lifestyle.  Contact the clinic at (519) 442-0642 to book an appointment and to start taking control of your health.
Diseases/Health Concerns
The following is a brief list of conditions and concerns that Marwa Dabbagh treats as a Naturopathic Doctor (Please note: this is NOT an exhaustive list! Your health concern may not be listed here but could very well benefit from Naturopathic Medical care):
Acne
ADHD
Allergies
Anemia
Anxiety
Asthma
Autoimmune disorders
Bell's Palsy
Benign Prostatic Hyperplasia (BPH)
Bipolar Disorder
Bloating/Indigestion
Bronchitis
Candida
Cold and Flu prevention and treatment
Constipation/Diarrhea
Coughs
Depression
Detoxification programs
Diabetes
Eczema
Fatigue (Chronic Fatigue Syndrome)
Fibromyalgia
Food Intolerances
Gas and bloating
Headaches
Heart Burn/Acid Reflux
Heart Disease
High cholesterol
Hormonal imbalances
Hyper and Hypothyroidism
High Blood Pressure
IBS (Irritable Bowel Syndrome)
Infant colic
Infertility
Inflammatory Bowel Disease (Crohn's/Ulcerative Colitis)
Low Libido/Erectile Dysfunction
Menopausal concerns
Menstrual complaints – premenstrual syndrome, dysmenorrhea, breast pain (fibrocystic breasts), menstrual irregularity
Migraines
Panic attacks
Polycystic Ovarian Syndrome (PCOS)
Psoriasis
Rheumatoid arthritis
Ringing in the ears (Tinnitus)
Skin Conditions
Sleep
Smoking cessation
Stress
Tinea Versicolor
Thyroid Conditions
Urinary Tract Infections (UTI)
Uterine conditions – fibroid, endometriosis
Vertigo/Dizziness
Weight loss programs
Women's Health concerns
Ankle/Heel pain
Elbow pain
Knee Pain
Neck Pain
Shoulder Pain
Arthritis (Osteoarthritis, Rheumatoid)
Sciatica
Muscle Spasms
Fibromyalgia
Naturopath FAQ
How do I know if my "Naturopathic Doctor" is licensed and registered?
Any licensed Naturopathic Doctor practicing in Ontario is required to have at least 3 years of undergraduate study experience, have completed an accredited 4-year program at an accredited Naturopathic Medical School and have successfully passed a rigorous 2-step licensing exam. Also, Naturopathic Doctors go through rigorous provincial written and clinical exams to assess their competency level. Once these requirements have been met, they are eligible to apply for licensure with the Board of Directors of Drugless Therapy (BDDT-N) and must be registered in order to practice in the province of Ontario.
What can I expect on my first visit?
A typical first visit with a Naturopathic Doctor will be around an hour and will include a full health history intake and a relevant screening physical exam. It will consist of information gathering session where your Naturopathic Doctor will use to draft a full individualized treatment plan to better address your health.
What types of conditions do Naturopathic Doctors treat?
Naturopathic Doctors treat many types of illnesses and concerns. However, certain Naturopathic Doctors choose to focus on certain populations or health concerns. Click here (add hyperlink to Diseases/Health Concerns tab) to see a list of conditions that Dr. Tamara Vesich, ND focuses on.
Is Naturopathic Medicine covered by OHIP?
No. However, most extended healthcare plans cover visits to Naturopathic Doctors. Check your benefits package or contact your insurance company for more information.
MEET OUR WILSON HEALTH SERVICES Naturopathic Doctors
Dr. Tamara Vesich BHSc., ND Naturopathic Doctor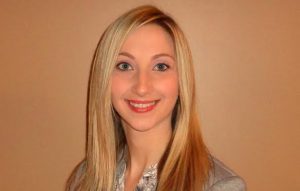 Dr. Vesich attended the University of Western Ontario, where she achieved a Specialization in Health Science with a minor in Psychology. A combined interest in health and alternative medicine led her to later complete a four-year postgraduate program at the Canadian College of Naturopathic medicine. Dr. Vesich is passionate about addressing the root cause of illness and treating the whole person. Her primary goal is to restore proper functioning so that the body can heal itself. She offers safe and gentle therapies with a warm, empathic approach. Some conditions she commonly treats include: chronic pain, arthritis, digestive problems, skin conditions, allergies, food intolerances, anxiety, depression, stress, sleep problems, colds/flus, thyroid issues, fatigue, hormonal imbalances, autoimmunity and weight management. If you have no immediate health concerns, Dr. Vesich can also help you achieve your optimal health potential and prevent long-term disease. She uses acupuncture, nutrition and lifestyle, homeopathy, herbs and supplements to provide individualized treatment to her patients. She also has further training in Total Body Modification, a technique that tests and corrects problems in the body by restoring balance to the nervous system. Dr. Vesich is registered with the College of Naturopaths of Ontario (CONO). She is also a member of the Ontario Association of Naturopathic Doctors (OAND) and the Canadian Association of Naturopathic Doctors (CAND).
WILSON HEALTH SERVICES PARIS IS LOCATED ON REST ACRES RD.