Top-Rate Chiropractic Care In Kitchener
Submit this form and receive a $27 New Patient Special Offer for Chiropractic Care for one person valid on their first visit only.
Submit this form and receive a $27 New Patient Special Offer for Chiropractic Care for one person valid on their first visit only.
Top-Rated Chiropractic Care in Kitchener
WILSON HEALTH SERVICES IS LOCATED AT THE SOUTH END OF KITCHENER

WILSON HEALTH SERVICES IS LOCATED AT THE SOUTH END OF KITCHENER
The body has the ability to heal itself! Our Guelph Chiropractic clinic helps with this process by enabling your nervous system to communicate with the rest of your body.  When your spine is in correct alignment, moving well and free of interference, you are moving yourself to towards the life you deserve.
Chiropractic adjustments will begin once you and Dr. Wilson have a clear understanding of your health challenges and ways to overcome them.  Dr. Wilson will offer the option of different types of Chiropractic adjusting techniques that range from very soft and light- to conventional – to the newest and latest care techniques.  It is important for you to feel and be an active participant in the choices and ways we go about getting you to where you need to be.  You are the driving force behind the decisions when it comes to your care.
Our Kitchener Chiropractic care approach can often include other methods you don't find in many other clinics such as Spinal Decompression Therapy, Shockwave Therapy, and Class 4 Laser Therapy.  These can be a positive addition to your Chiropractic adjustments, ultimately resulting in remarkable results.
Chiropractic is great for back pain but also can help with neck pain, headaches, or a variety of disorders.
Meet your chiropractors of Wilson Health Services Kitchener
Dr. Jason Wilson | Lead Chiropractor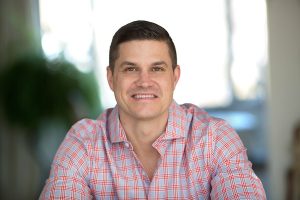 Jason Wilson earned his Doctorate of Chiropractic at Logan University in 2000. Not long after, he opened Wilson Health Services in Guelph, and he's been working with patients in the area ever since. He's always wanted to make sure that his practice was one of the most comprehensive clinics in the local area, and that dream has most certainly come true. Dr, Jay is known throughout the local area for providing great quality chiropractic treatment with fun, energy, and a friendly touch.
He's grown a clinic with a family atmosphere, full of compassion and energy, with providers that work as a team to treat their patients. And he has earned a reputation for having a great sense of humor and for making health care fun for his patients and his colleagues. This has created a great environment for everyone involved, making the practice a memorable and fun place to visit.
Dr Jay also co-founded a gym in Cambridge in 2013, Fuzion Fitness on Hespeler Road. One can often find him at the gym, helping individuals learn how to use the equipment or offering friendly advice. Dr. Jay lives an active life and helps his patients learn to do the same.
He's an entrepreneur, a healer, has a great sense of humor, and is also a husband and father to three children. He clearly shows his values through our office, demonstrating how important family and health are to him. We certainly hope you opt to become a part of our family, so that we can include you in our standard of care.
Dr. Kayla Cole | Kitchener Family Chiropractor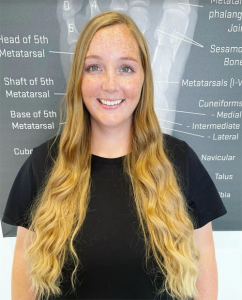 Dr. Kayla has made it a priority to incorporate exercise, nutrition, chiropractic and overall wellness into her life from very early on. She has been receiving chiropractic care since she was a young teenager and never turned back. Her passion for living a healthy lifestyle continued to grow while completing her undergraduate degree at The University of Guelph. Dr. Kayla then moved on to become a Doctor of Chiropractic at New York Chiropractic College.
A very important aspect in her life that she values greatly is her supportive family. Activities Dr. Kayla enjoys doing in her spare time include spending time with family and friends, hiking, walking her dog and reading a good book. It is a privilege to help people achieve their health goals while reaching their maximum potential in all aspects of their lives. Her goal is to educate her patients about their body and why chiropractic care is essential in elevating their health to higher levels.
Dr. Kayla values building trust and good relationships with all of her patients. She strives to provide all of her patients with compassion, knowledge and comfort so they have the best chiropractic and healthy living experience.
DR. AMR MOSTAFA | CHIROPRACTOR KITCHENER ON
Former professional athlete Dr. Amr Mostafa earned both his master's and Ph.D. in sports training theories and sports physiology after graduating from Alexandria University with honours in physical education. In the Sports Physiology laboratory of the Universities, Dr. Mostafa conducted a significant amount of research. He studied at the Canadian Memorial Chiropractic College to enhance his love of athletics and the medical sciences. Lifestyle, a holistic approach, athletics, and health sciences are some of Dr. Mostafa's interests.
To satisfy the specific needs of each patient, he uses manual treatment, therapeutic exercises, and precise neuromusculoskeletal system diagnosis in his clinical practice.
He is dedicated to giving his patients the resources they need to manage their own health in addition to the essential therapy, and he uses his knowledge in ways that will enhance their quality of life and physical independence.
Dr. Mostafa continues his education by engaging in continuing education courses in concussion, acupuncture, and a variety of other topics to provide his patients with the most recent evidence-based therapies. He also has experience coaching and taking care of pro athletes because he himself is a former professional athlete. Book your appointment today with Dr. Amr Mostafa.
Wilson Health Chiropractic Care - Kitchener, Ontario
Wilson Health Services is a leading provider of chiropractic treatments in the Kitchener & Tri-Cities area. We have a team of experienced and skilled practitioners in various chiropractic adjustment techniques ranging from incredibly light and soft to conventional to the latest techniques.
Chiropractic adjustments can be applied to joints on the spine and these very specialized movements are very safe and controlled. The adjustment is important for restoring movement as well as proper alignment of the spine. Only a trained chiropractor should do chiropractic adjustments since they are very precise.
The practitioners at Wilson Health Services believe that it is important to use industry treatments customized for specific patients and for patients to participate actively in the choices being made. You are the driving force behind the decisions that impact your care. Once you book a consultation with our team of chiropractors, we'll diagnose the cause of the problem and provide solutions for restoring your wellbeing and health.
Our chiropractic clinic strives to help whether you require treatment for your neck or back pain, physiotherapy, laser therapy, custom orthotics, and much more. At our Guelph chiropractic clinic, we offer the highest quality of care for patients.
We are incredibly proud of being regarded as the best Kitchener, ON chiropractor by many of our patients. Schedule an appointment at Wilson Health Services and experience the difference we can make by improving your quality of life.
How long Can I Expect to Wait Before I'm Feeling Better
The majority of our patients usually start feeling better after the first adjustment at our Kitchener Chiropractic clinic. However, this will depend on your overall health as well as the current state of your spine.
If a patient comes to us for a consultation we analyze their spine, sit down with them, and outline where the problems are. We offer a strategy and come up with a suitable treatment plan, which includes an estimate of the number of chiropractic treatments the patient needs.
Chiropractic care offers a range of benefits for individuals seeking non-invasive, holistic approaches to improve their health and well-being. One of the key advantages is pain relief, particularly for conditions such as back pain, neck pain, and headaches.
Chiropractors use spinal adjustments and manipulations to align the musculoskeletal system, promoting better nerve function and reducing discomfort. Additionally, chiropractic care emphasizes natural healing, focusing on the body's ability to heal itself without the use of drugs or surgery. This approach can result in improved overall health, better immune function, and enhanced mobility. Chiropractic care is also known for its emphasis on individualized treatment plans, addressing the root causes of health issues rather than just managing symptoms. Many people appreciate chiropractic care's non-pharmacological and non-invasive nature, making it a valuable complement to conventional medical treatments or a primary choice for those seeking a drug-free approach to healthcare.
We can almost guarantee that what we do won't hurt since we have practiced for over 19 years as a Guelph chiropractor. We use specialized techniques to ensure that adjustments are as gentle and specific as possible. You might feel somewhat achy for the first several days after treatment but achiness tends to be incredibly mild.
Before the chiropractic treatments are started, we will explain everything in great detail and ensure that you remain comfortable throughout the appointment.
How Long Does Chiropractic Take
The simple answer to this question is no. The length of time you choose to benefit from our chiropractic care entirely depends on you. We want all our patients to understand how important the spine is to their overall ability to live a life without pain. If you decide to go for a brief amount of time, you will enjoy the benefits of chiropractic care, but we advise our patients to take proper care of their spine. It is almost always up to the patient to decide how long they choose to come in for chiropractic treatments.
As your Guelph chiropractor, we are here to support your decision.
Direct Billing At Wilson Health Services
Direct billing is offered for Physiotherapy, Chiropractic, and Massage Therapy. We are excited to offer our clients this service to improve your experience and help you save time.
Some restrictions might apply and we will need your insurance plan information to verify coverage. As your local Guelph chiropractor, it is our hope that we will get the opportunity to work with you to ensure that you achieve optimal health.
Wilson Health Services Advantages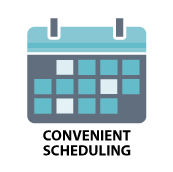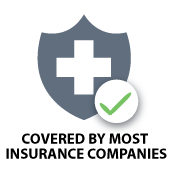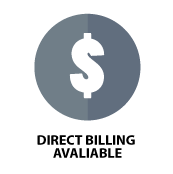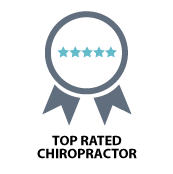 WILSON HEALTH SERVICES IS LOCATED AT THE SOUTH END OF KITCHENER