Sign Up Now for Your Free Online Health Training Event (instant access)
During the Free Online Training you will discover:
✔️ How the Candian Health Care System is failing you
✔️ Why you don't always need harsh medicines
✔️ How powerful & connected your body really is
✔️ Body degeneration you will want to avoid
🎁Hurry Now, Event attendees will receive an Exclusive Bonus!🎁
Your Event Host: Kayla Cole | Paris, ON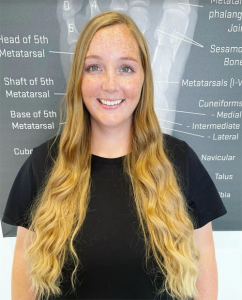 Dr. Kayla has made it a priority to incorporate exercise, nutrition, chiropractic and overall wellness into her life from very early on. She has been receiving chiropractic care since she was a young teenager and never turned back. Her passion for living a healthy lifestyle continued to grow while completing her undergraduate degree at The University of Guelph. Dr. Kayla then moved on to become a Doctor of Chiropractic at New York Chiropractic College.
A very important aspect in her life that she values greatly is her supportive family. Activities Dr. Kayla enjoys doing in her spare time include spending time with family and friends, hiking, walking her dog and reading a good book. It is a privilege to help people achieve their health goals while reaching their maximum potential in all aspects of their lives. Her goal is to educate her patients about their body and why chiropractic care is essential in elevating their health to higher levels.
Dr. Kayla values building trust and good relationships with all of her patients. She strives to provide all of her patients with compassion, knowledge and comfort so they have the best chiropractic and healthy living experience.
WILSON HEALTH SERVICES PARIS IS LOCATED ON REST ACRES RD.