FILL OUT THE FORM BELOW TO BOOK YOUR APPOINTMENT TODAY
WILSON HEALTH SERVICES IS LOCATED AT THE SOUTH END OF KITCHENER
The purpose of our Kitchener Chiropodist at Wilson Health Services is to improve each patient's quality of life. We strive to achieve this by treating foot pain, conserving and enhancing patients' mobility, and educating people about their health.
Chiropody is a branch of medicine that concentrates on diagnosing, treating, and preventing problems of the foot and lower limbs, including a wide range of illnesses, traumas, and local symptoms of clinical conditions.
A Chiropodist is a primary care practitioner who specializes in the assessment, management, treatment, and prevention of foot ailments and disorders.
CHIROPODY | FOOT CARE | INGROWN TOENAILS | ORTHOTICS KITCHENER
● FOOT CARE   ● CALLUS, CORN, WART REMOVAL  ● INGROWN TOENAILS  ● NAIL SURGERY  ● CUSTOM ORTHOTICS  ● COMPRESSION STOCKINGS
The purpose of our Kitchener Chiropodist at Wilson Health Services is to improve each patient's quality of life. We strive to achieve this by treating foot pain, conserving and enhancing patients' mobility, and educating people about their health. Chiropody is a branch of medicine that concentrates on diagnosing, treating, and preventing problems of the foot and lower limbs, including a wide range of illnesses, traumas, and local symptoms of clinical conditions.
A Chiropodist is a primary care practitioner who specializes in the assessment, management, treatment, and prevention of foot ailments and disorders.
GET ON THE PATH TO RECOVERY, BOOK YOUR APPOINTMENT TODAY!
What is Chiropody?
Chiropody (pronounced chi-rop-o-dy)  is the assessment, treatment, and prevention of problems of the foot and lower limbs utilizing therapeutic, surgical, orthotic, or palliative methods.
The medical field of chiropody focuses on diagnosing and treating issues with the feet. Doctors and other medical professionals frequently recommend their patients to a chiropodist for advice. A doctor's reference is not necessary to visit our Kitchener Chiropody or Podiatry office.
An essential component of the healthcare team is the chiropodist at Wilson Health Services Kitchener.
The study of both normal and diseased lower limb mechanics is an integral part of the chiropody training process. Our Kitchener chiropodist are skilled in casting and "dressing" orthoses before creating practical and accommodating orthotic devices. Chiropody, which created the idea of orthoses and still takes the lead in enhancing foot function using orthoses, specializes on lower limb biomechanics.
Chiropodists are primary care practitioners licensed to diagnose, recommend, and administer a range of therapeutic techniques including: laser, ultrasound, iontophoresis, extracorporeal shock wave therapy, and electrical therapies. They are also qualified to perform minor surgical procedures.
In Kitchener and at all of our other health clinics, we also sell customized foot orthotics.
Our Kitchener Chiropodists at Wilson Health Services Foot Care & Orthotics think that foot health is crucial to overall health. We work hard to give you the greatest foot care possible so you can get back to being your best self through exceptional service, high-quality products, and knowledge.
Taking care of these priceless gems is crucial since many diseases and afflictions first show themselves in the foot.
Wilson Health Services Kitchener Advantages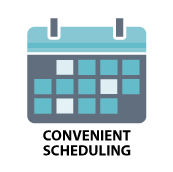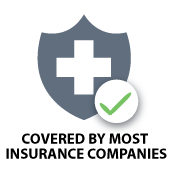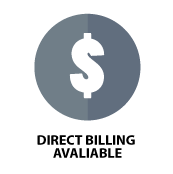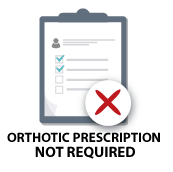 Nail Care
Diabetic Foot Care
High Risk Foot Care
Callus Removal
Corn Removal
Wart Treatment
Custom Foot Orthotics
Diabetic Insoles
Wound Management
Customized / Modified Orthopedic Footwear
Gait Analysis
Sports Injuries Management
Biomechanical Assessment
Pediatric Foot Management
Nail Surgery
At Wilson Health Services Foot Care & Orthotics we focus on using therapeutic, surgical, orthotic or palliative means to bring you back to your normal self through exceptional care.
MEET WILSON HEALTH SERVICES KITCHENER CHIROPODISTS
Patricia Wilson | Your Local Chiropodist in Kitchener ON
Patricia Wilson (BScN, RN, DCh), fondly known as Patricia, is our proudly Canadian Kitchener Chiropodist at Wilson Health. Patricia's journey to a career that she loves is a beautiful story and her positivity is infused with a spirit of gratitude and humility.
With deep roots back in Colombia where she lived for much of her teenage years and early adulthood, she returned to Canada as a young adult to pursue a nursing career. Her rewarding twelve years as a pediatric nurse instilled her strong commitment and deep values to help others. This love for patients as their health advocate would lead her to the healing profession of Chiropodist and custom orthotics care.
Patricia understands the medical science behind injuries and issues surrounding the feet and how that can affect the entire body. Understanding that many diseases and ailments can show up first in the foot, Patricia believes she has a purpose-driven career that brings meaning, prevention, education and exceptional care to the people she serves.
With her personalized approach, backed by a wealth of experience and dedication to her patients, Patricia has gained a notable reputation in the field of chiropody care throughout the Waterloo Region and Guelph area.
Blending a caring, inclusive environment with access to education and various therapy options to encompass health challenges reflects her approach to healthy living and overall wellness. Patricia embraces the opportunity to educate her patients from simple things about how to cut their toenails to warning signs and complexities of the biomechanics of the feet and lower extremities.
Patricia's love for people and her endearing smile put people at ease from the very first consultation. Her interest in every patient goes far beyond foot conditions and care, as she makes every effort to support and guide her clientele to help with the issues they face.
With her husband Dr. Jay Wilson, they have created a family wellness center in Cambridge that works hard to improve their patient's quality of life. In 2018, Patricia works at 4 clinics owned by Wilson Health Services, Guelph, Paris, Kitchener & Cambridge. Improving mobility, providing education, and alleviating pain are fundamental values they both share.
Patricia's commitment and love for people starts at home. She adores her husband Jay, their three beautiful children, their dog Bernie and the life they have created together in the Puslinch Lake community. As Patricia always says, she loves them all to the moon and back, forever and ever, and to infinity and beyond.
Patricia manages all her roles seamlessly and loves making a difference that changes lives for the better, one foot at a time.
Lorraine Baclit | Wilson Health Kitchener Chiropodist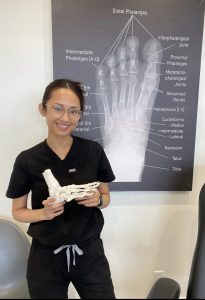 Maria Lorraine Baclit (BSc, DCh), better known as Lorraine to her patients, is one of our valuable Chiropodists. She is practicing in Cambridge, Guelph, and Mississauga to better serve the community and does so with a dedication to improve the well-being of everyone in it.
Lorraine studied at the University of Toronto and completed her education at the Michener Institute. She trained at the Michener Chiropody Clinic and right here at the heart of Wilson Health Services, integrating herself into the team quickly. Having grown her skills and rapport on-site, she is a familiar face and well-acquainted with everybody alike.
Her compassion and ability to connect with anyone creates a positive experience for all. Her manner is gentle, sincere, and enthusiastic. Lorraine is passionate about sharing her knowledge of foot health and providing a comprehensive treatment approach to improve the quality of life for all her patients. She looks forward to becoming your foot specialist!
In her time off, Lorraine enjoys spending time with friends and family, reading, and binge watching her favourite TV shows.
Nicole Yee | Chiropodist Wilson Health Kitchener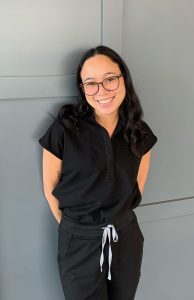 Nicole Yee received her Honours Bachelor of Science from McMaster University in Life Sciences in 2019 before going on to complete the Michener Institute's Diploma of Chiropody in 2022.
Nicole grew up in Mississauga but now resides in Kitchener, Ontario. Her passion for improving foot health traces back to her background running track & field and cross country. She had consulted foot specialists herself for sports injuries over the years and became interested in the full scope of practice Chiropody offers.
Nicole is passionate about providing complete and compassionate foot care with a holistic approach. She prioritizes listening to her patients concerns and connecting to them.
When she isn't helping out a patient with their foot health, Nicole enjoys working out, trying out new recipes, and having paint nights with friends. She looks forward to helping you take a "step" towards pain-free, healthy feet!
Carissa Collins | Chiropodist Wilson Health Guelph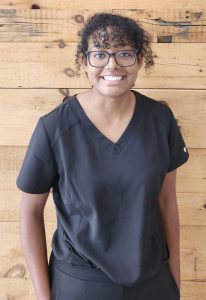 Carissa Collins majored in Bio-medical science at the University of Guelph, Carissa's academic journey laid the foundation for her career in foot care.
After completing her education, Carissa's path led her to the Chiropody Program at the Michener Institute, where she started honing her clinical skills and discovered her innate love for patient care. Her time at Michener emphasized the significance of collaboration, inspiring her to work harmoniously with her peers to ensure the best possible outcomes for her patients.
Now, Carissa is excited to rejoin the Tri-Cities community, a place close to her heart, and extend her expertise to the people within and around it. Her commitment to improving the well-being of her patients shines through in her dedication and genuine care.
Outside of the clinic, Carissa enjoys spending quality time with her loved ones baking, and embarking on outdoor adventures through hiking trails.
Chiropodist vs Podiatrist
Chiropody is a healing profession dedicated to feet. Podiatrists and chiropodists are both members of the chiropody field, and in Ontario, Canada they are regulated by the same governing body. But what differences separate the chiropodist and the podiatrist?
A Podiatrist is a Doctor of Podiatric Medicine, these are practioners that were educated in the United States. They possess a four-year doctoral training program at a college of podiatric medicine followed by at least three years of podiatric medical and surgical residency. In Ontario, as of July 1993 a cap was placed and no other Podiatrist were registered at The College of Chiropodist of Ontario. All Podiatrist coming from the United States were registered as Chiropodist as well.
Podiatrist are permitted to bill OHIP and communicate a "diagnosis" where Chiropodist are not allowed to do either. Podiatrist are able to complete bone surgery where Chiropodist are limited to soft tissues such as tendons.
At Wilson Health Services Kitchener, we offer both Chiropody services. Call us today at 548-440-8080 to learn which service is right for you.
Custom Foot Orthotics In Kitchener
Using orthotics for foot related issues
One of the several causes of your back, leg, foot, or heel pain could be the shoes you're wearing. Because your entire body weight relies on your feet, it is crucial to wear the proper footwear. Your life can be unhappy if your feet are not relaxed and at peace as a result of uncomfortable shoes.
If you are familiar with bespoke foot orthotics, your issue can be quickly fixed. These tiny shoe inserts can be one of the many remedies available, regardless of whether you suffer from a flat foot, diabetes-related pain, or other conditions. Even professional sportsmen choose to use bespoke foot orthotics to provide comfort and pain alleviation.
What do you know about orthotics?
Our Kitchener Chiropodist can install orthotics into most types of shoes. Orthotics aid in improving foot function, accommodating atypical foot structures, and supporting and aligning the foot. They are incredibly successful in treating a variety of foot and lower leg problems when used with the right footwear.
The reason behind the need for orthotics?
For many years, our Chiropodists and Podiatrists in Kitchener have recommended and prescribed orthotics. The main benefit of using it is that it helps to maintain and balance the feet and lower limbs. You can feel at ease when running or walking if your feet have a strong foundation of support. You can recover more quickly from all of your foot-related pain, postural problems, and muscular fatigue.
Orthotics can help you primarily with:
Foot pain
Heel Pain
Achilles pain
Knee pain
Shin aches
Lower back pain
Neuropathic pain
Callus or corns
If you are facing problems in any of the above-mentioned areas, please contact your local Kitchener chiropodist and find out whether you need orthotics or not.
WHO CAN BENEFIT FROM ORTHOTICS?
People suffering from an ongoing foot pain
If you have continuous foot pain, it can be very difficult to lead a normal daily life. If you are not able to stand and walk properly and feel you need support. In such situations, custom made orthotics can be really helpful.
A diabetic patient
Diabetes can trigger nerve damage in the feet, and it is often the first place neuropathy manifests itself. As such diabetic patients lose sensation and therefore fail to feel cold or hot conditions, as well as pain and stress in their feet that may cause callus and corns that can lead to pressure ulcers if left untreated. There are many individuals suffering from diabetes who use orthotics in order to reduce or eliminate foot problems.
Our Chiropodist in Kitchener can help!
A patient of arthritis
Arthritis is a very painful condition that can damage the joints of certain parts of your body. Painful conditions in your legs, knee, and feet can occur. Kitchener Chiropodists have found that orthotics are very beneficial.
Runners and athletes
People who participate in sports gain from having foot orthotics designed specifically for them by improving their strength, endurance, and performance. The muscles, bones, tendons, and ligaments in your leg receive support and alignment from orthotics so they can function properly and avoid injuries and pain.
Back and knee pain sufferers
There may be a problem with your foot biomechanics if you experience persistent discomfort in your knees, hips, or lower back and have tried traditional treatment without success. Orthotics are a great approach to relieve your discomfort.
How do orthotics work?
Understanding the walking mechanism is crucial for comprehending how orthotics work. Every time you take a step, the vertical axis of your heel must rest slightly inverted to the ground and angled a few degrees outward from the heel. It is the point at which your foot will begin to flatten and lift its toes off the ground.
From this point on, the weight actually quickly shifts from the lateral to the medial of your foot when you step. When these motions are too evident in the case of plantar fasciitis or barely noticeable in the case of a pes cavus, there is a problem. When you use a corrected orthotic, it can help your feet absorb shock and relieve stress and pain while preventing your arch from lowering too far.
Types of Orthotics
When you consult a our Kitchener Chiropodist, she will prescribe you with either of the two categories.
It is basically designed for those with abnormal foot functioning. Such devices are made of plastic polymer materials, which is effective in preventing the flattening of the arch. While you walk or run, functional orthotics are also able to absorb the shock from the ground and reduce stress and rule out possibilities of any injury.
If you suffer from minor foot issues and foot pain, accommodative orthotics are best considered. This foot device is often prescribed to older adults that require a device to accommodate previous malformities like bunions, hammer toes, etc.
To learn more about Custom Orthotics Kitchener call 548-440-8080
GET ON THE PATH TO RECOVERY, BOOK YOUR APPOINTMENT TODAY!
Foot Conditions
Warts
Plantar warts are growths that typically develop on the heels or balls of your feet, and the majority of them go away on their own without posing any substantial health risks. However, plantar warts can occasionally be painful and uncomfortable, necessitating their removal with specialized medicine. A little, fleshy, grainy, tough growth on the bottom of your foot that may or may not be accompanied by black pinpoints is one of the most typical signs of a plantars wart. Many people mistake warts for corns, however a wart differs from a corn in that it disrupts the natural ridges and lines in the skin of your foot, but a corn does not.
The outer layer of skin on the soles of your feet can become infected with the human papillomavirus (HPV), which results in plantar warts. The most typical settings for HPV to flourish are warm, damp places like a locker room or swimming pool.
Even though it could take a year or two, the majority of plantar warts disappear on their own. Contact your Kitchener foot specialist if your warts are bothersome or spreading.
Toe Types
Hammer toe, Mallet Toe, and Claw Toe are all different types of conditions that can result in serious discomfort.
Hammer Toe

A hammer toe is a toe that is contracted at the middle joint in the toe. Ligaments and tendons tighten and cause the toe's joints to curl downwards. Hammer toes may occur in any toe except the big toe. There are two types – flexible and rigid. In a flexible hammer toe, the joint has the ability to move. A rigid hammer toe does not have that same ability to move. Both flexible and rigid hammer toes can be painless but on occasion may cause pain due to callus or corns caused by rubbing on the top of shoes.
Mallet Toe

Excessive rubbing of the mallet toe against the top of the shoe can lead to pain and the development of a corn. The tip of the toe is often turned down against the shoe causing pressure and discomfort.
A mallet toe occurs when the joint at the end of the toe cannot straighten. Mallet toes can cause extreme discomfort and can be aggravated if restrictive or improperly fitting footwear is worn for a prolonged period of time.
Claw Toe

A claw toe is a toe that is contracted at the middle and end joints in the toe and can lead to severe pressure and pain. Ligaments and tendons that have tightened and caused the joints to curl downwards. Claw can be flexible and/or rigid. In a flexible claw toe, the joint has the ability to move and can be straightened manually. A rigid claw toe does not have that same ability to move or has very little movement and is extremely painful.
To Learn more, call our Kitchener Chiropodist today!
Tenia Pedis
Athlete's foot is a common fungal infection of the skin on the feet. Fungal germs or fungi often occur in small numbers on human skin where they usually do no harm.However, if conditions are right they can invade the skin, multiply, and cause infection. The conditions fungi like best are warm, moist and airless areas of skin, such as between the toes.
Athlete's foot can also be passed on from person to person and common symptoms include:
A rash that becomes itchy and scaly.
The skin may become cracked and sore.
Tiny flakes of infected skin may fall off.
The rash may spread gradually along the toes if left untreated.
In some cases it spreads to the soles.
Scaling rash on the entire sole and side of the foot
Fungi do not usually go deeper than the skin into the body. However, other germs (bacteria) may enter through the cracked skin of untreated athlete's foot. This can occasionally cause more serious infections of the foot or leg.The infection sometimes spreads to a nail. This can be treated.
Shin Splints
Shin splints are a frequent ailment, particularly among runners and other athletes. After jogging or even walking, patients who overexert their muscles report pain in the front or inside of the lower leg or shin. Without a prior history of trauma, the pain typically develops gradually. Because there is a higher danger of stress fractures, shin splints shouldn't be ignored.
Stress on the muscles in the front of the foot might result in shin splints. Common causes include wearing athletic shoes that are worn out and have inadequate shock absorption, having flat feet, which puts more strain on the lower leg muscles during activity, or having high arched feet.
Posterior Tibial Tendonitis
The inside of the ankle and foot are covered by the posterior tibial tendon. The posterior tibial tendon enters the foot at the bottom, passing behind the inside bump of the ankle. The tendon is crucial for maintaining the foot arch and assists in turning the foot inward during walking. Flat feet are a result of post-tibial tendon dysfunction because the tendon is unable to support the arch. Plantar fasciitis, heel spurs, and/or heel discomfort may result from this. Weight bearing will make the pain worse, especially when walking or running.
When the tendon connecting the muscle to your bone is pulled and the muscle is overworked, posterior tibial tendonitis develops. The dysfunction of the posterior tibial tendon can also result from years of flat feet. When a muscle is overused repeatedly, the tendon's damage accumulates, leading to tendonitis. At initially, the discomfort or swelling could come and go fast, but with time, it might get worse.
Schedule a consultation with a Kitchener chiropodist!
Ingrown Nails
Ingrown toenails are a very common problem affecting primarily the great toenail. An ingrown nail curves down and into the surrounding skin as it grows, causing the skin to grow over the nail. Symptoms of ingrown toenails are sore, often painful, nail folds with various degrees of redness, swelling, and sometimes clear or yellow drainage. Frequently, ingrown toenails resolve without medical treatment. Complicated cases may require treatment by a foot care specialist.
Ingrown toe nails care caused by the sideways growing portion of nail acting like a foreign body and pokes into or pinches off a small piece of skin at the outer edge of the toe. This may cause a break in the skin, causing inflammation and possibly infection. The inflammation often causes more thickening of the nail skin fold, further exacerbating the problem. The protruding piece of nail keeps pushing into the skin, causing further injury and pain.
Call us to book your appointment with our Guelph Chiropodist.
Heel Pain
Putting weight on the heel can be quite painful if you have heel pain, which is a common ailment. Sometimes excessive impact on a particular area of the foot coupled with recurrent tension from overuse can result in heel pain. The reasons of heel pain syndrome are numerous. Just a few of the potential causes include wearing shoes with heels that are too low, a fat pad in the heel area that has thinned, or from an abrupt increase in activity. Plantar fasciitis is another potential source of heel discomfort.
Fungal Nails
Fungal nail infections are common. The infection causes thickened and unsightly nails which sometimes become painful. Toenails are more commonly affected than fingernails. It is more common in people aged over 55, and in younger people who share communal showers.Fungal nails can spread from a fungal skin infection. like athlete's foot. A nail that has recently been damaged is also more likely to become infected. You have an increased risk of developing a fungal nail infection if you have various other conditions like diabetes, psoriasis, poor circulation, a poor immune system or a general poor state of health.
Often the infection is just in one nail, but several may be affected. At first the infection is usually painless. The nail may look thickened and discoloured but there are no other symptoms. White or yellow patches may appear. The nail may become soft and crumble. Bits of nail may fall off. The skin next to the nail may be inflamed or scaly. If left untreated, the infection may eventually destroy the nail and the nail-bed, and may become painful.
Fungal nails are difficult to treat and treatment does not always cure the infection and even if it does, it may not restore the nail's appearance to normal. The anti-fungal medicines used need to be taken for several months – sometimes longer.
Corns and Callus
Corns and Calluses are two very similar and extremely common foot conditions.
Corns

Corns are a very common and usually form on the tops, sides and tips of the toes. They develop from an accumulation of dead skin cells on the foot. They contain a cone-shaped core or nucleaus with a point that can press on a nerve below and cause pain.
Corns can be caused by wearing tight fitting footwear, high heeled footwear, tight fitting stockings and socks, deformed toes, or the foot sliding forward in a shoe that fits too loosely. Corns in between the toes can result from bony prominences.
Callus
Calluses are caused by an accumulation of dead skin cells that harden and thicken over an area of the foot. Callus are the body's way to protect the foot against excessive pressure and friction. Calluses are normally found on the ball-of-the-foot, the heel, and/or the inside of the big toe.
Calluses develop because of excessive pressure at a specific area of the foot. High-heeled dress shoes, shoes that are too small, obesity, abnormalities the way you walk, flat feet, high arched feet, bony prominences, and the loss of the fat pad on the bottom of the foot are all common causes of calluses.
Bunions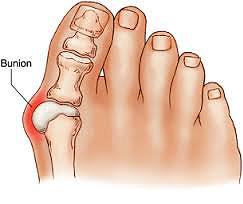 Considered to be one of the most common problems of the forefoot. A bunion is a bony enlargement of the joint and surrounding soft tissues at the base of the big toe. The enlargement makes the big toe joint stick out further on the side, and forces the big toe to curve in closer to the other toes. For some people, bunions cause little or no pain.
Symptoms of bunions include inflammation, swelling, and soreness on the side surface of the big toe. The discomfort commonly causes a patient to walk improperly.
Some people develop bunions from wearing shoes that do not fit correctly (especially high heels or narrow-toed shoes). For other people, bunions are caused by factors beyond their control. These can include a family history of a foot type that is susceptible to bunions, neuromuscular disorders, conditions affecting the joints (e.g., arthritis), severe injury to the foot, deformities at birth and problems that affect the way a person walks (e.g., rolling in at the ankles, pronation, etc.)
Achilles Tendonitis
The achilles tendon becomes inflamed and degenerates as a result of achilles tendonitis. The thick tendon that enters the heel at the back of the leg is called the achilles tendon. Without a prior event, pain can appear gradually. Achilles tendinitis should always be addressed because there's a chance the tendon could deteriorate and rupture. Sports-related tendon stress, running, as well as extended durations of standing, can all contribute to Achilles tendonitis.
After jogging or engaging in other sports, achilles tendonitis symptoms frequently start as a minor soreness at the back of the leg or above the heel. After extended running, stair climbing, or sprinting, episodes of more acute discomfort may happen. People with achilles tendonitis frequently lament the excruciating discomfort they experience when getting out of bed in the morning. Pain after stepping out of a chair after a lengthy period of sitting is another frequent complaint. Activity frequently helps to minimize this soreness.
Over-pronation is the most typical cause of achilles tendinitis. When the arch collapses with weight bearing, overpronation develops, placing additional strain on the achilles tendon. A short achilles tendon, direct trauma to the tendon, malformation of the heel bone, incorrect shoe choice, inadequate stretching before sports, and achilles inflammation are other risk factors.
Make an appointment with a chiropodist in Kitchener!
Plantar Fasciitis
A common painful condition of the heel and soles of the feet is called plantar fasciitis. It is characterized by swelling or degeneration of the foot's plantar fascia. The plantar fascia is a thick, fibrous band of connective tissue that runs along the bottom of your foot from the heel bone to the base of your toes. The foot's arch is supported by the plantar fascia.
Overuse of the plantar fascia, an increase in physical activity, or weight gain are the three main causes of plantar. Long periods of weight bearing are frequently linked to it, and people with flat feet or collapsed arches are far more likely to experience it.
Pain from plantar fasciitis is typically felt on the bottom of the heel and is frequently at its worst after rising early. The gastrocnemius muscle or Achilles tendon is typically tight in people with plantar fasciitis, which makes it difficult for them to raise their toes up toward the shin.
Call our Kitchener chiropractor right away!
Plantar Fasciitis
Plantar fasciitis is a common painful foot condition of the heel and soles of the foot. It is characterized by inflammation or deterioration of the plantar fascia of the foot. The plantar fascia is a thick fibrous band of connective tissue that originates from your heel bone, extends along the sole of the foot, and inserts at the base of the toes The plantar fascia supports the arch of the foot.
The most common cause of plantar are overuse of the plantar fascia, increase in physical activity, or weight gain. It is commonly associated with long periods of weight bearing and is much more prevalent in individuals with flat feet or fallen arches.
Plantar fasciitis pain is usually felt on the underside of the heel and is often most intense with the first steps of the day. Those with plantar fasciitis often have difficulty bringing their toes toward the shin and this is usually due to tightness of the gastrocnemius muscle or Achilles tendon.
Contact your Kitchener Chiropodist & Foot Care Clinic today!
WILSON HEALTH SERVICES IS LOCATED AT THE SOUTH END OF KITCHENER